Search the Baseball Amore Site Players
---
My research has uncovered 852 total Italian American MLB players/umpires/managers, each of whom have their own page on this site. Of these, I have acquired 758 individual player's cards.
Every card on this site is a card I own!
---

"Kudos to Ralph Russo for creating Baseball Amore, an impressive and extensive compilation of information about Italian American Major Leaguers."
Lawrence Baldassaro, author of 'Beyond DiMaggio: Italian Americans in Baseball', and 'Tony Lazzeri: Yankees Legend and Baseball Pioneer'
---
Visit a Random Player:
---
All-Time Italian American MLB Team:

View our All-Time Italian American MLB Team
---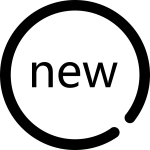 New Theme Tour: Visit the Great Italian American MLB Player Nickname Tour
Recent site player additions: Sal Frelick, Joe LaSorsa, Blair Calvo, Jonny Deluca, Jared Triolo, Dominic Canzone, Ben Zobrist, Lucas Duda, Slade Cecconi, Anthony Veneziano, and Eric Valent
---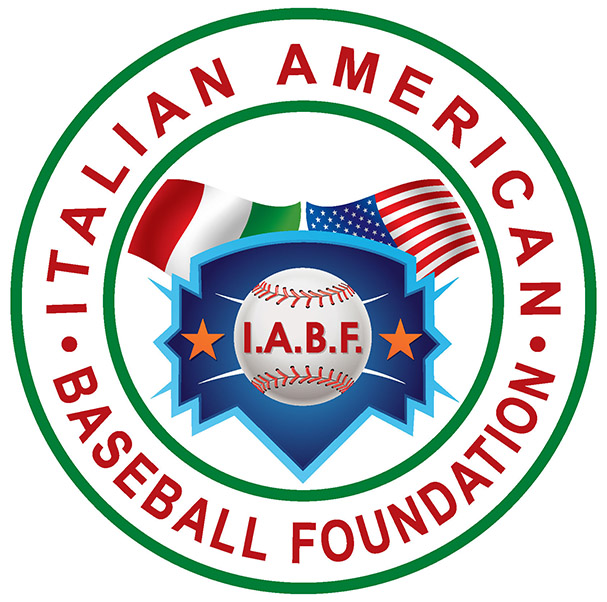 We are proud to partner with the Italian American Baseball Foundation (IABF). The IABF is dedicated to to the future of baseball & softball for Italian & Italian-American youths on the high school, college and professional levels. While we move forward, IABF – and this site – help us remember those who paved the way.
Visit their homepage and learn more about the scholarships, events, awards, games and other ways in which the IABF enriches and honors IA baseball professionals and youth.
Visit player pages who have been honored by IABF here
---
Site Contributor Shout Outs: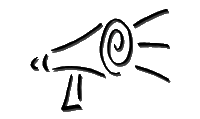 Site Contributor Shout Outs:
Thanks to Michael Marsh, SABR.org researcher, who sent along the list of Italian American MLB Managers who have won an MLB league pennant... I've added that information to the site and also included the photo he sent from his card collection of these 14 pennant-winning managers.
Thank you to Daniel Serafini, who donated 9 new player cards to the site, including Joe DiMaggio, Rocky Colavito, Craig Biggio, Joe Pepitone and two Tommy Lasorda cards. Your contribution has made the site better!
As always ... thanks to Italian American baseball researcher Gene Leggitt for his continuing support of this site!!
Thank you Nina LiPetri, who remembered her "wonderful Uncle" Angelo LiPetri
Thanks to JC, who alerted us the heritage of Mark Teixeira, Matt Holliday, Mike Yastrzemski, Josh Towers and more, and the site EthniCelebs.com
Thanks to Merv Williams who remembered watching Joe Brovia play for LA in the PCL
Thank you to John Manis for his memory of getting to go to a Tarpons game in '77 as a reward at school and watching Frank Pastore interact with fans
Thanks to Michael Abatemarco who corrected the high school attended by Sal Campisi, which we were able to confirm on Baseball Reference...
Welcome to the site Linda DiLodovico, who is the niece of Wedo Martini - she is excited to share the site page with Wedo's children!
Thanks to Bernard who reached out to BA to inform us that Bob Giallombardo, who was his next door neighbor, passed away on Wednesday October 10/19/22 saying "Very nice guy. So sorry for his passing." Thank you for letting us know Bernard.
Great comment by Jeff Torricelli about his family relationship to the great Phil Cavarretta
Thank you to Damon for pointing out Sam Haggerty's Italian heritage; he was prompted to contact us after hearing Sam's walk-up song ("The Godfather Waltz").
Great to hear from visitor Paul Tennihan who remembers going to Essex Catholic High School with Bob Molinaro - thanks for sharing!
Mille Grazie to Herb Tamres who posted about his time at Lafayette High School together with Bob Aspromonte, Sandy Koufax and Al "The Bull" Ferrara.
Thank you to Michelle Ceccarelli for her memories of her father-in-law's brother, Art Ceccarelli.
Big thanks for the info on Justin Verlander's Italian Heritage from Twitter user @Shawn_Spradling - it seems that Justin's maternal grandmother is Italian-American, with both her parents from Italy.
Thanks to site visitor C. D'Angelo for alerting us to Gerrit Cole's Italian heritage!
See additional contributors on our "Shout Out" page
---
All-time Italian American MLB Player Positions:

---
Take a "Theme Tour"
Theme Tours are Direct links between thematically-related players/cards:
---

Take the Baseball Amore MLB player Nickname Quiz
---
Request Player Additions:
If you notice any players that are missing from this site, please drop me a note through my suggest a player form and I will update.
Report Site Corrections
If there's a player listed here that you don't think has Italian American heritage, or you spot an error of any type, please let me know through my contact form.
---

Download Excel Sheets for All Italian American Players, and Tour Lists
---
Further Reading
If this topic interests you, you might want to check out these books:
Check out "Beyond DiMaggio: Italian Americans in Baseball" by Lawrence Baldassaro, Dom DiMaggio (forward). I read it, and it was very interesting, from both the sport and cultural points of view.
---
Another great read is Larry Baldassaro's latest book: "Tony Lazzeri: Yankees Legend and Baseball Pioneer"
---
Another great book is "Reaching for the Stars: A Celebration of Italian Americans in Baseball" by Larry Freundlich (Editor)
---
…and another… "Baseball Italian Style" by Lawrence Baldassaro
---
Love New York, baseball and fiction? Check out award-winning Bronx-born author Mike Delucia's work on Amazon:
---
Other Great Sites
---
MLB.com News:
---
Visit some of our favorite non-Italian-American Players:
Gil Hodges (Coming Soon)
Stan Musial (Coming Soon)
Paul O'Neill (Coming Soon)
---
---
"Whoever wants to know the heart and mind of America had better learn baseball" (Jacques Barzun)

---
Visit the BaseballAmore imagined 1970's Beatles Albums Page