Jump to: player bio | view more cards | tour stops | view random player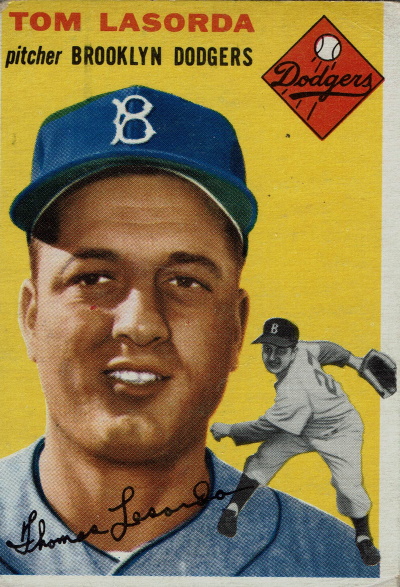 Player:Click Name to Visit Player's Baseball Reference Page Lasorda, Tommy
Card: 1954 Topps #132
Position: LHP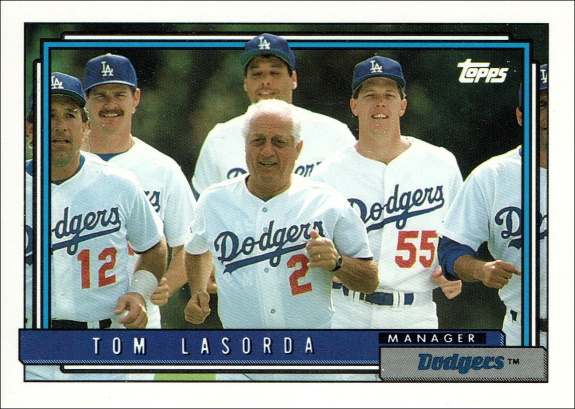 playerbio
"I bleed Dodger blue and when I die, I'm going to the big Dodger in the sky." - Tommy Lasorda
Born in Norristown, PA Thomas Charles Lasorda was best known for his two decades managing the Los Angeles Dodgers. In 2020, he marked his 71st season with the Brooklyn/Los Angeles Dodgers organization, the longest tenure anyone has had with the team. He was inducted into the National Baseball Hall of Fame as a manager in 1997.
Lasorda signed with the Philadelphia Phillies as an undrafted free agent in 1945 but served on active military duty from October 1945 until spring 1947. He made his major league debut on August 5, 1954, for the Brooklyn Dodgers. His playing career consisted of three years, two with the Dodgers and one with the KC Athletics.
Tommy became the Los Angeles Dodgers manager September 29, 1976, upon Walter Alston's retirement. Over a fiery career (link NSFW), compiled a 1,599–1,439 record as Dodgers manager, won two World Series championships in (1981 and 1988), four National League pennants, and eight division titles in his 20-year career as the Dodgers manager.
His 16 wins in 30 NL Championship games managed were the most of any manager at the time of his retirement. His 61 postseason games managed ranks fourth all-time behind Bobby Cox, Casey Stengel, and Joe Torre. He also managed in four All-Star games.
Tommy managed nine players who won the National League Rookie of the Year award. The Dodgers retired his uniform number (2) on August 15, 1997 and renamed a street in Dodgertown as "Tommy Lasorda Lane". In 2014, a new restaurant named "Lasorda's Trattoria" opened at Dodger Stadium.
(excerpted from Baseball Almanac, BR Bullpen & Wikipedia)
morecards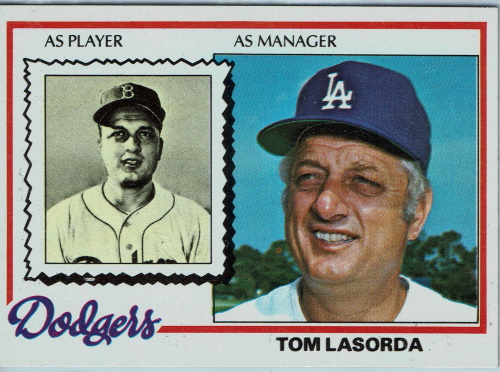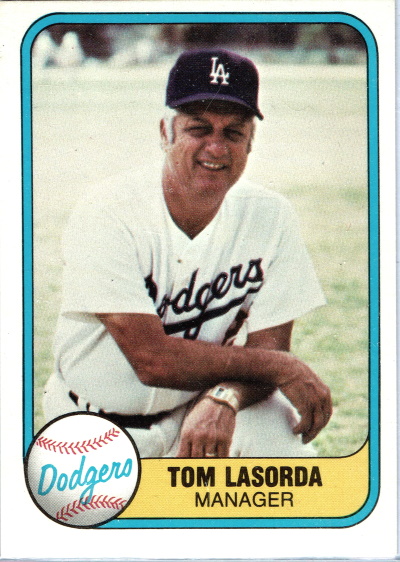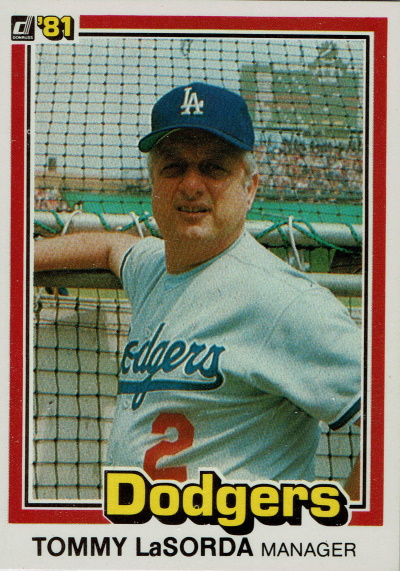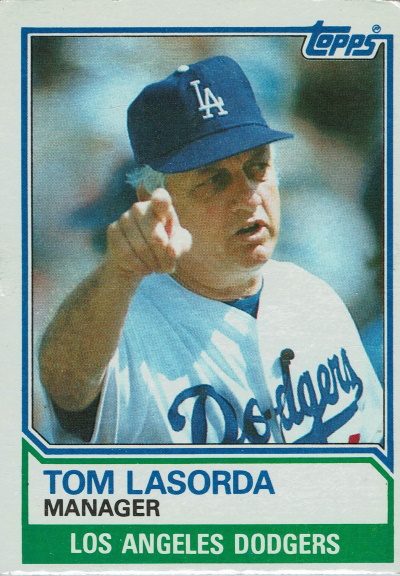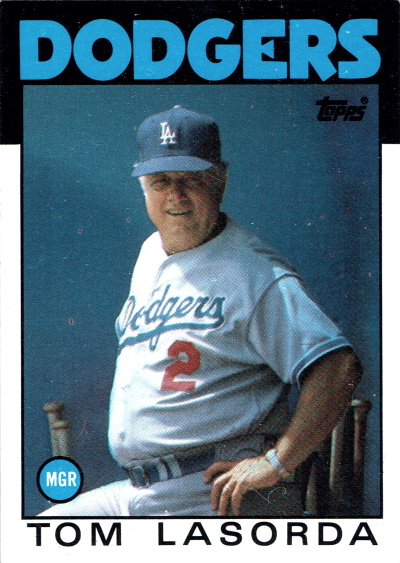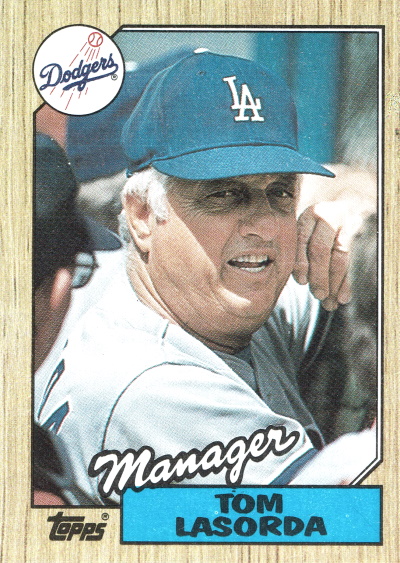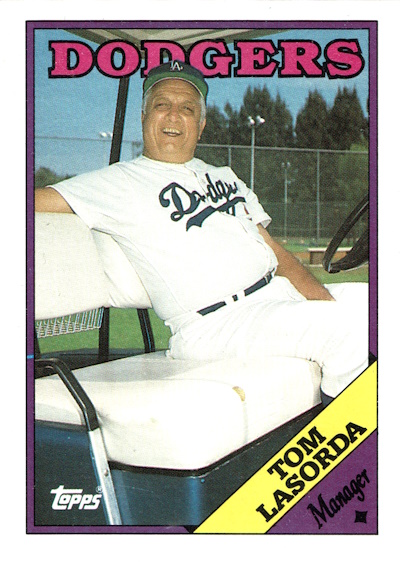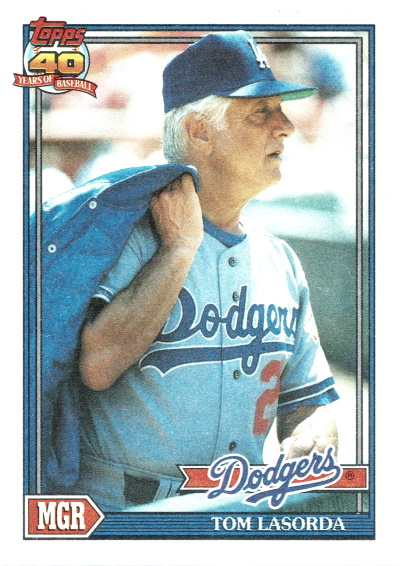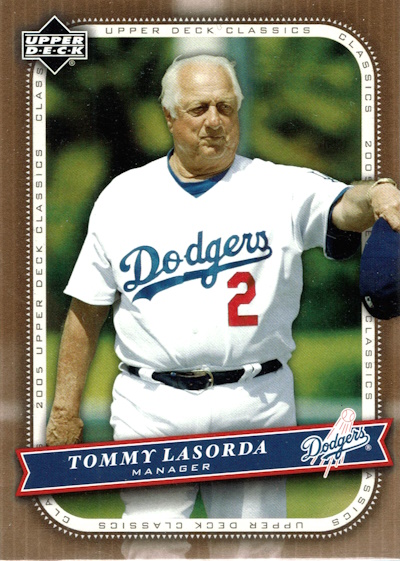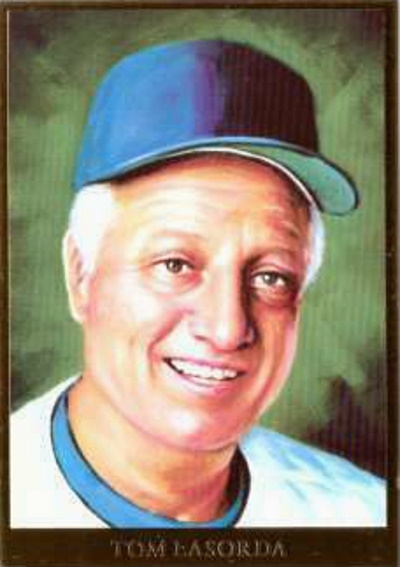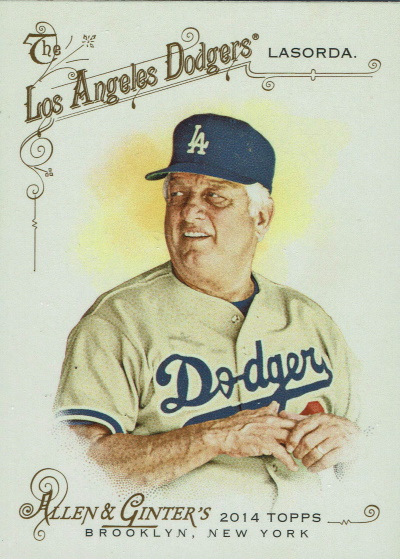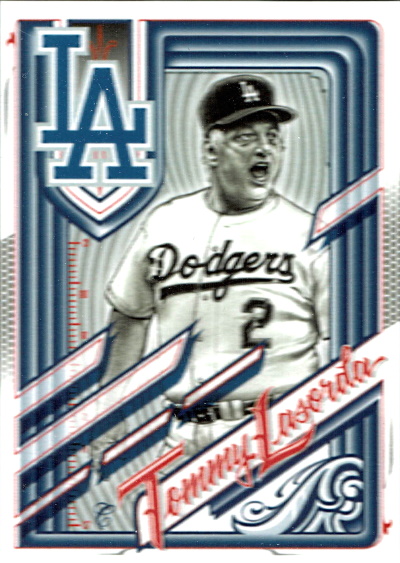 tourstops
---

Tommy Lasorda is the final stop on the Hall of Fame Player Tour – Go Home
---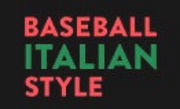 Listen to Larry Baldassaro's interview with Tommy here – or view the Next Stop on the Baseball Italian Style Tour
---

Tommy is also part of the Pacific Coast League Hall of Fame Tour – Go to the Next Stop
---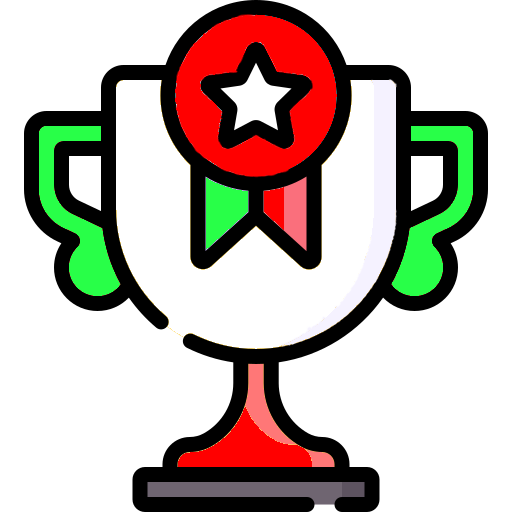 Lasorda is also part of the Italian American Sports Hall of Fame Tour – Go to the Next Stop
---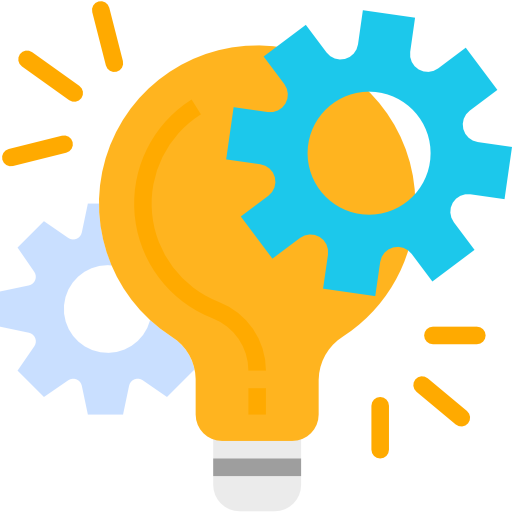 Tommy is also part of the MLB Managers Tour – Go to the Next Stop
---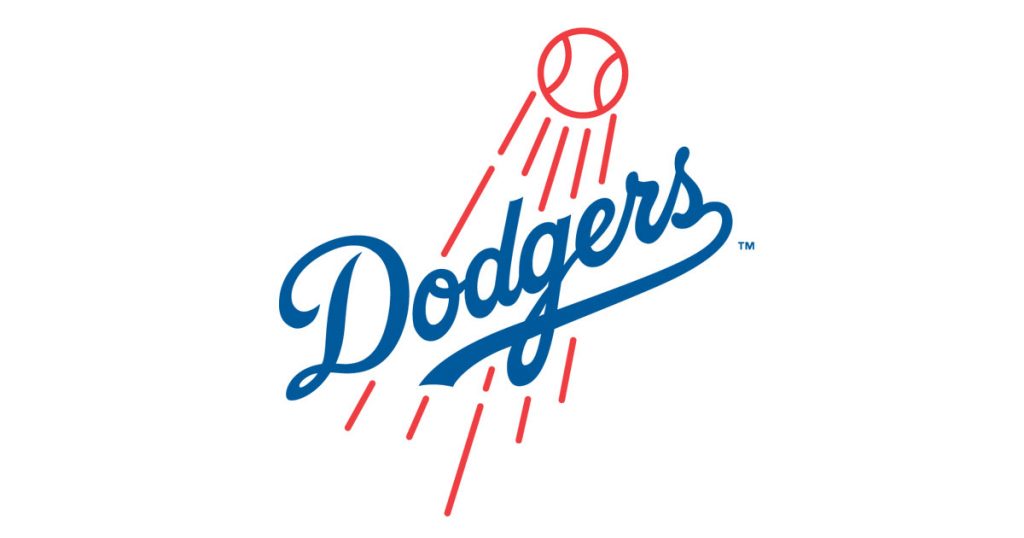 Tommy is also definitely part of the LA/Brooklyn Dodgers Player Tour – Go to the Next Stop
---

Tommy is also part of the Athletics Player Tour – Go To the Next Stop
---
See all Tommy's baseball cards at TCDB
---
---
randomplayer
Visit a random Italian American MLB player: