Jump to: player bio | view more cards | tour stops | view random player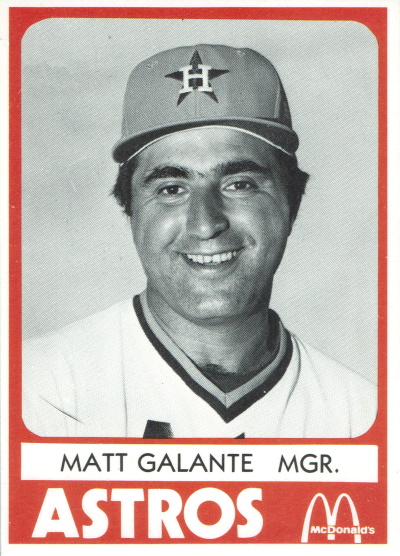 Player:Click Name to Visit Player's Baseball Reference Page Galante, Matt
Card: 1980 TCMA McDonalds Columbus Astros #10
Position: Manager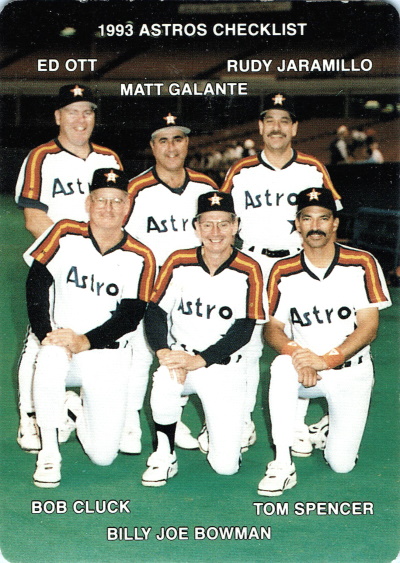 playerbio
"If I didn't have a coach in Matt Galante, we wouldn't be going where we're going (Sunday for the induction) just from the standpoint of the countless hours this man put in to make me a big league second baseman," Biggio said. "You got to understand he had six weeks to turn me into a big league second baseman, and in the history in the game it's never been done before. All the critics around said it would never be done, and we proved them wrong." (Craig Biggio looking back at his Hall of Fame career)
Matthew Joseph Galante (born March 22, 1944, in Brooklyn, New York) is a former minor League baseball infielder and Major League coach and acting manager. The 5 ft 6 in (1.68 m), 157 lb (71 kg) Galante attended St. John's University. While at St. John's in 1964, he played collegiate summer baseball for the Cotuit Kettleers of the Cape Cod Baseball League. Galante was selected as the 833rd and final pick of the 1966 Major League Baseball draft by the New York Yankees.
After his playing career ended, he spent several years as a minor league manager and scout. He was a Houston Astros coach from 1985 to 2001 with the exception of 1997, when he worked in the club's front office and then stepped in as manager of the AAA New Orleans Zephyrs when Steve Swisher resigned a few days into the season.
Matt Galante was acting manager of the Houston Astros for 27 games in 1999, when the manager Larry Dierker was sidelined for health reasons. The 1999 Astros compiled 97 wins and won a division title.. He was a member of the New York Mets coaching staff from 2002 to 2004, and then rejoined the Astros front office in 2005. and an Astro's scout thereafter. Galante also managed the Italian baseball team as a part of the 2006 World Baseball Classic. He is a member of the Staten Island Sports Hall of Fame.
Matt's contribution as a Manager and coach was impactful, and he was called out by Craig Biggio multiple times in regards to Craig's Hall of Fame career as a father figure and mentor, and he is widely credited with turning Craig from a catcher into a second baseman. In fact, Biggio spent more than two minutes of his Hall of Fame speech on Matt and his impact - see Matt discuss that here.
(excerpted from Baseball Almanac, BR Bullpen & Wikipedia)
morecards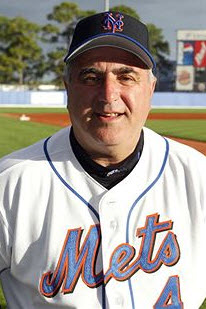 tourstops
---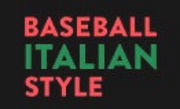 Listen to Larry Baldassaro's interview with Matt Galante here – or view the Next Stop on the Baseball Italian Style Tour
---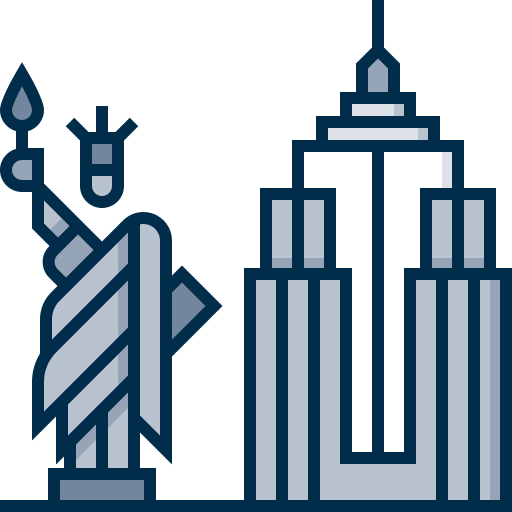 Matt is part of the New York City Born Player Tour – Go to the Next Stop
---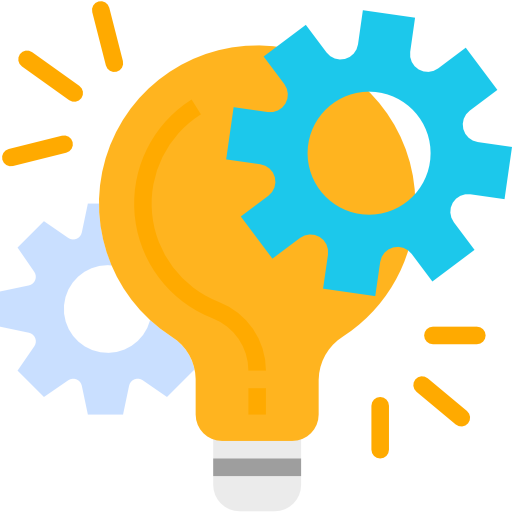 Matt is also part of the MLB Managers Tour – Go to the Next Stop
---
See all Matt's baseball cards at TCDB
---
---
randomplayer
Visit a random Italian American MLB player: