Jump to: player bio | view more cards | tour stops | view random player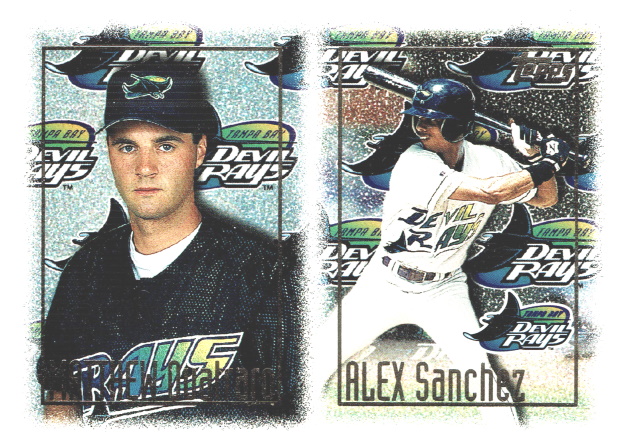 Player:Click Name to Visit Player's Baseball Reference Page Quatraro, Matt
Card: 1997 Topps #252
Position: Manager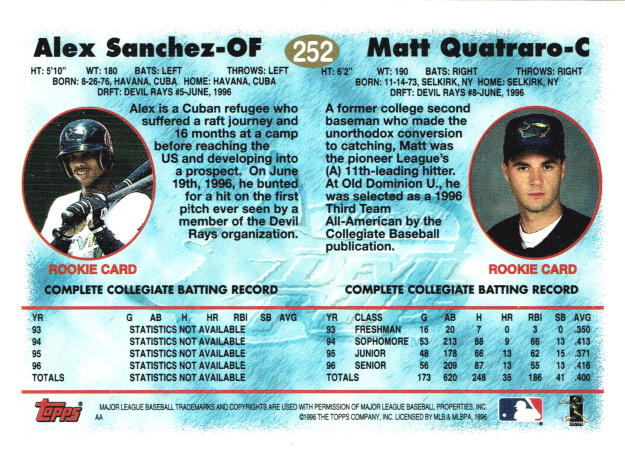 playerbio
Matthew John Quatraro (born November 14, 1973 in East Selkirk, NY) is a former professional baseball minor league player and minor league manager, and the current manager of the Kansas City Royals. After serving as bench coach of the Tampa Bay Rays of Major League Baseball (MLB), he became the manager of the Kansas City Royals on October 30, 2022.
The Tampa Bay Devil Rays drafted him in the 8th round of the 1996 amateur draft, and Matt began his professional career with the Butte Copper Kings, hitting an impressive .344/~.405/.455, but in the high-offense Pioneer League, he just missed the top 10 in average. He still made the league All-Star team at catcher. Quatraro moved up to the Charleston RiverDogs in 1997, batting .299/~.340/.446 and stealing 15 in 20 tries.
Matt was with the St. Petersburg Devil Rays in 1998 and he hit .248/~.318/.359 there. Returning to St. Pete in '99, he batted .261/~.306/.385; he made it to AA that year with the Orlando Rays, going 1 for 4 with a 2-run homer and two strikeouts there. In 2000, the New Yorker struggled in a third year with the St. Petersburg outfit, only hitting .204/.325/.327 in 15 games. Up to Orlando again in 2001, the 27-year-old produced well in AA, hitting .325/.375/.494 with 24 doubles in 271 at-bats. He did not play enough to qualify for the batting championship or he would have led the Southern League, 5 points ahead of Ben Broussard.
Old for a first-time AAA player, Quatraro failed to light it up in 2002 with the Durham Bulls, only batting .198/.248/.257 in 35 games. With Durham, he mostly played first base and his 22 games nearly led a team that used 7 players there between 13 and 25 times - Aubrey Huff and David McCarty tied for the lead in usage. Let go by the Rays, Matt came to the New York Yankees for a 2003 spring training invitation but didn't make the club and retired.
In 2004, he became the first Rays minor league player to join the organization's coaching staff when he was hired as the hitting coach of the Hudson Valley Renegades. After two years in that role, he was promoted to the manager's job, which he held in 2006 and 2007. He became skipper of the Columbus Catfish following the 2007 season. In 2011 he was the Rays' minor league hitting coordinator. In 2014, he was appointed assistant hitting coach of the Cleveland Indians. He returned to the Rays in 2018 as third base coach. In 2019, he was promoted to bench coach.
On October 30, 2022, Quatraro was announced as the manager of the Kansas City Royals for 2023, replacing Mike Matheny. The hiring had similarities to that of Quatraro's predecessor as bench coach of the Rays, Charlie Montoyo, by the 2019 Toronto Blue Jays. In both cases, the hiring team was looking for someone from an organization with a track record of success in developing young players into contributing major leaguers and of integrating data and analytics into game strategies.
A number of other Rays coaches like Rocco Baldelli, Derek Shelton and Dave Martinez had also been hired by other teams to become first-time major league managers in recent years, as had members of the team's front office.
Quatraro also spent a number of years in the 2000s on the coaching staff at the University at Albany. In 2004, Matt was inducted into the Old Dominion University Sports Hall of Fame - he had graduated from Old Dominion with a History degree.
(excerpted from IABF.Foundation, Baseball Almanac, BR Bullpen & Wikipedia)
morecards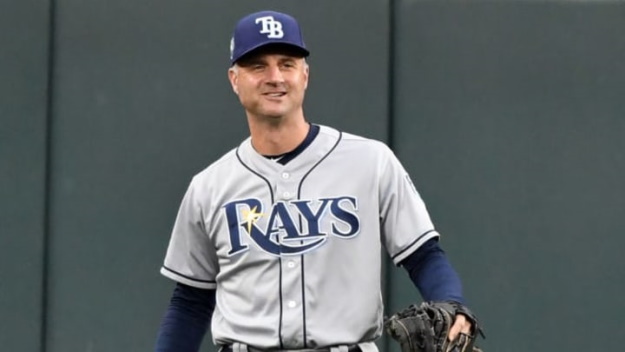 tourstops
---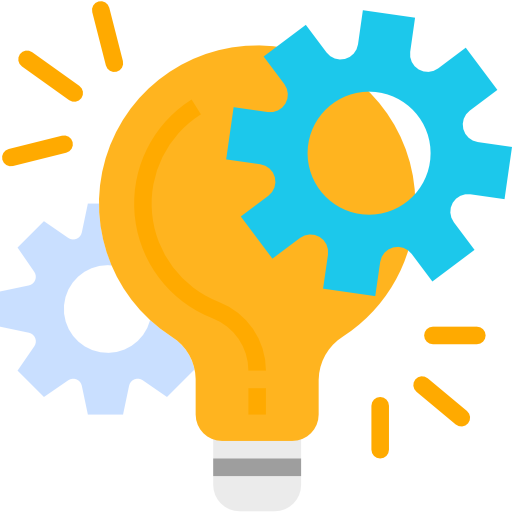 Matt is also part of the MLB Managers Tour – Go to the Next Stop
---
See Matt's baseball cards at TCDB
---
---
randomplayer
Visit a random Italian American MLB player: