Jump to: player bio | view more cards | tour stops | view random player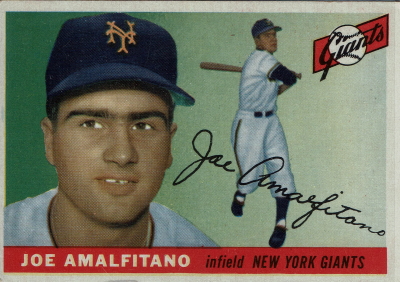 Player:Click Player's Name to Visit their Baseball Reference Page Amalfitano, Joe
Card: 1955 Topps #144
Position: 2B/3B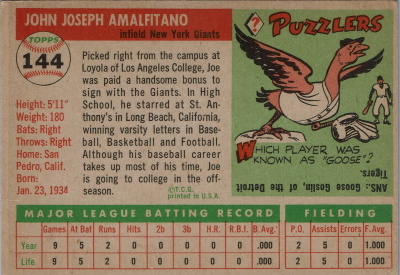 playerbio
Everybody was celebrating (after winning the 1954 World Series) and I couldn't quite understand what all of the celebration was all about. This was my first year. I thought this probably happened all the time." - Joey Amalfitano. He wouldn't make it back to the World Series as a player, and not until 1988 as a coach with the Dodgers.
John Joseph Amalfitano (born January 23, 1934 in San Pedro, CA) is a former utility infielder, manager and coach in Major League Baseball (MLB). He played a combined ten seasons with the New York and San Francisco Giants (1954–55; 1960–61; 1963), Houston Colt .45s (1962) and Chicago Cubs (1964–67), and managed the Cubs from 1979–81.
Amalfitano was the Los Angeles Dodgers' third-base coach for sixteen years (1983–98), which included the 1988 World Series championship. He is currently a special assistant for player development for the Giants, primarily working in the club's farm system.
All together, Joe spent more than 60 years in baseball as a player, coach, manager, and front office executive - see/hear a great interview with him here.
Joey was inducted into the National Italian American Sports Hall of Fame in 1996.
(excerpted from Baseball Almanac, BR Bullpen & Wikipedia)
morecards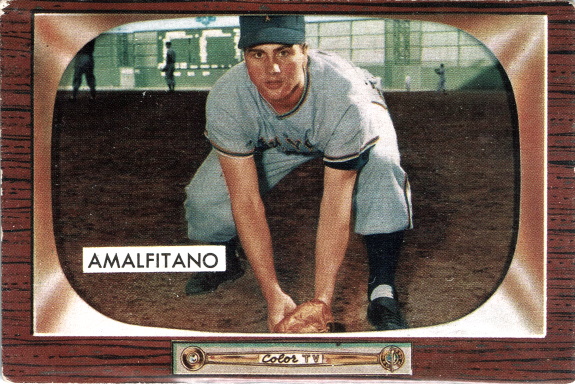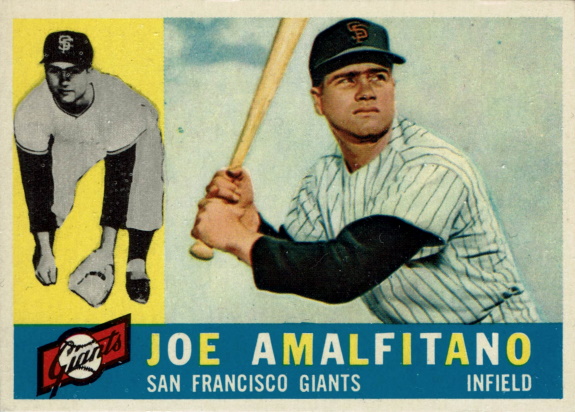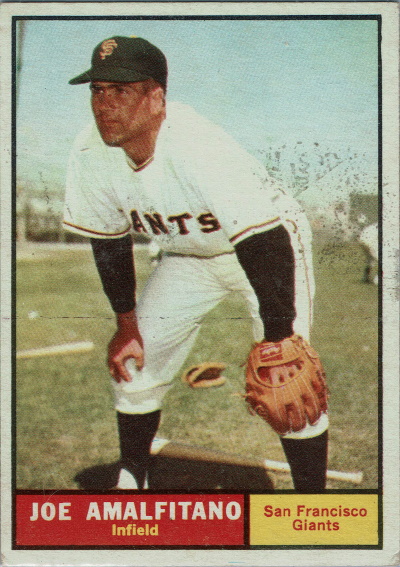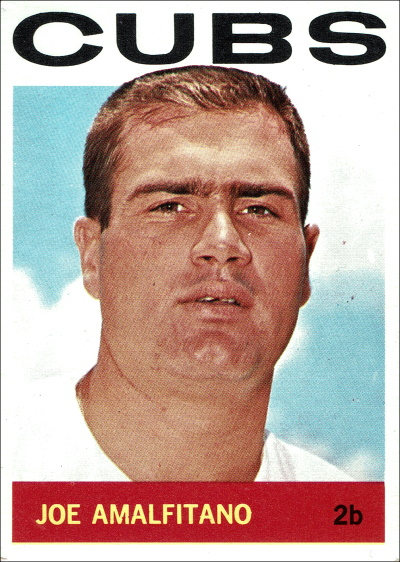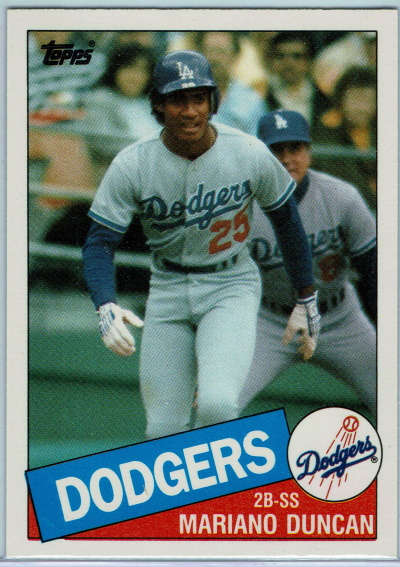 tourstops
---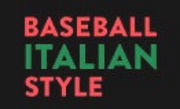 Listen to Larry Baldassaro's interview with Joe here – or view the Next Stop on the Baseball Italian Style Tour
---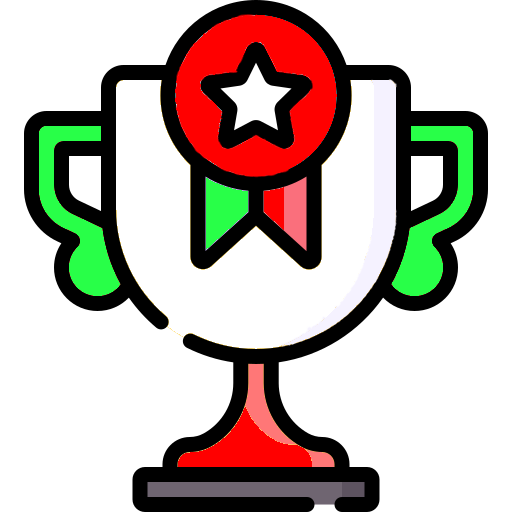 Amalfitano is part of the Italian American Sports Hall of Fame Tour – Go to the Next Stop
---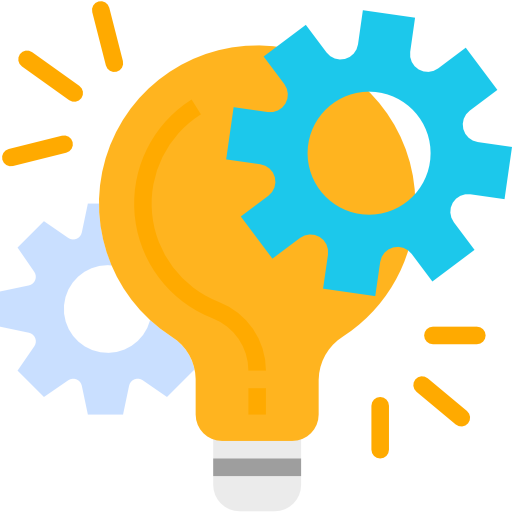 Joe is also part of the MLB Managers Tour – Go to the Next Stop
---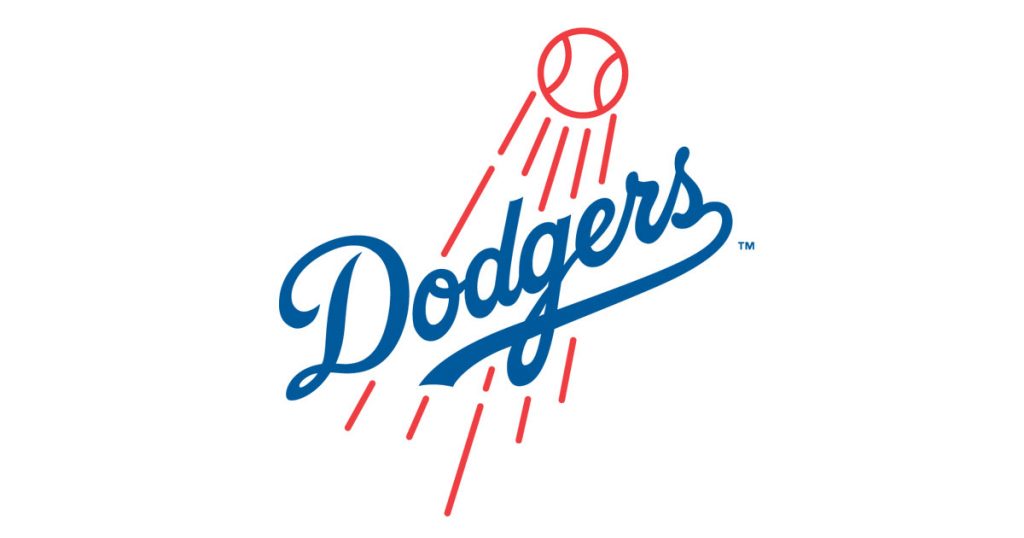 Joe is part of the LA/Brooklyn Dodgers Player Tour – Go to the Next Stop
---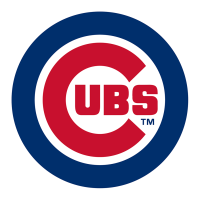 Joe is also part of the Chicago Cubs Players Tour – Go To the Next Stop
---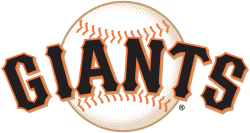 Joey is part of the NY/SF Giants Players Tour – Go To the Next Stop
---
See all Joe's baseball cards here
---
---
randomplayer
Visit a random Italian American MLB player: