Jump to: player bio | view more cards | tour stops | view random player
Player:Click Player's Name to Visit their Baseball Reference Page Holliday, Matt
Card: 2008 Topps #400
Position: OF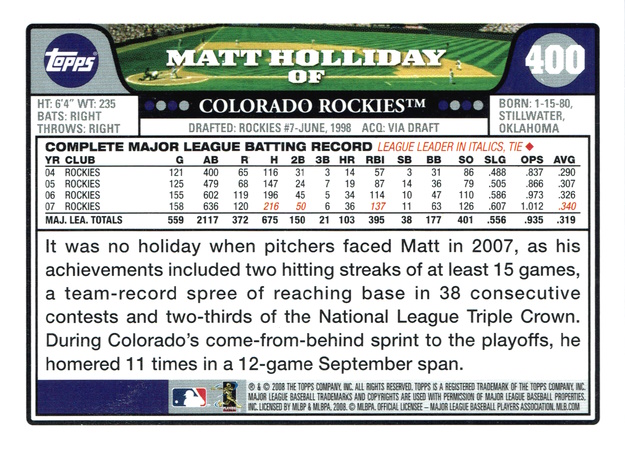 playerbio
"If I were Commissioner for a day I'd change the rules so that you get credited with a sacrifice if you get a runner from second to third on a fly ball or on a ground ball." - Matt Holliday in Sports Illustrated (The Questions, 08/21/2006, pg 38)
Matthew Thomas Holliday (born January 15, 1980 in Stillwater, OK) is an American former professional baseball left fielder. He played in Major League Baseball (MLB) from 2004 to 2018 for the Colorado Rockies, Oakland Athletics, St. Louis Cardinals, and New York Yankees. A World Series champion in 2011 with the Cardinals, Holliday played a key role in seven postseasons, including the Rockies' first-ever World Series appearance in 2007 and Cardinals' playoff success in the 2010s.
As per Ethnicelebs.com, Matt's paternal grandmother was Edith Antoinette Leonelli (the daughter of Venanzio Leonelli and Filomena Sylvester). Edith was born in Pennsylvania, to Italian parents. Venanzio was born in Campagnano di Roma, Lazio. Filomena was born in Naples, Campania.
His distinctions include a National League (NL) batting championship, the 2007 NL Championship Series Most Valuable Player Award (NLCS MVP), seven All-Star selections, and four Silver Slugger Awards. Other career accomplishments include 300 home runs, more than 2,000 hits, and batting over .300 eight times.
The Colorado Rockies selected Holliday in the seventh round of the 1998 MLB draft from high school in Oklahoma, where he also starred as a highly touted quarterback prospect. He debuted in MLB in 2004, becoming the Rockies' starting left fielder and a middle of the lineup presence. In 2006, he became the 19th player ever to reach 195 hits, 30 home runs, 45 doubles, 115 runs and 110 runs batted in (RBI) in one season.
The next season, he won the NL batting title, September National League Player of the Month honors and NLCS MVP as the Rockies won 21 of 22 games at the end of the regular season and in the playoffs en route to their first World Series appearance. In the first of four consecutive NLCS appearances starting in 2011, he batted .435 with a .652 slugging percentage in the 2011 NLCS on his way to winning his first World Series ring with the Cardinals. In 2014, he became just the fifth player in MLB history to amass nine consecutive seasons of at least 20 home runs, 30 doubles, 75 RBI and 80 runs scored each season.
In addition to his presence as a leader on the field, Holliday is active in charity work and assisting his teammates off the field. Thus, the St. Louis chapter of the Baseball Writers' Association of America has awarded him the Darryl Kile Good Guy Award. He is a frequent visitor to children's hospitals. From 2012 to 2016, Holliday co-sponsored a pledge drive for Greater St. Louis hospitals called "Homers for Health," which raised more than $3.7 million. Because of his hitting abilities and strength, he has sometimes been called the "Stillwater Stinger". His son, Jackson, was selected first overall in the 2022 MLB draft. Achievements include:
2004 Topps All-Star Rookie Team
6-time NL All-Star (2006-2008, 2010, 2011 & 2015)
4-time NL Silver Slugger Award Winner (2006-2008 & 2010)
NL Batting Average Leader (2007)
NL Total Bases Leader (2007)
20-Home Run Seasons: 10 (2006-2014 & 2016)
30-Home Run Seasons: 2 (2006 & 2007)
100 RBI Seasons: 5 (2006, 2007, 2009,& 2010 & 2012)
100 Runs Scored Seasons: 4 (2006-2008 & 2013)
200 Hits Seasons: 1 (2007)
Won a World Series with the St. Louis Cardinals in 2011
(parts excerpted from Baseball Almanac, BR Bullpen, and Wikipedia)
morecards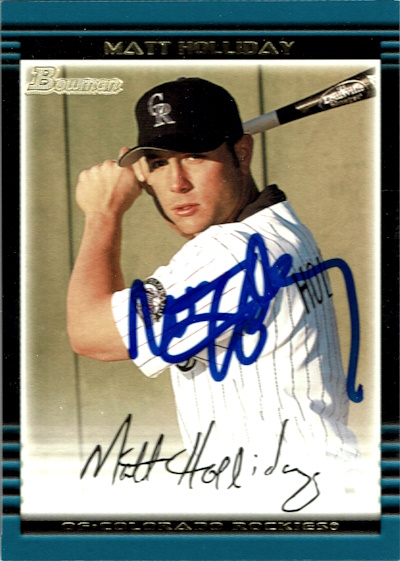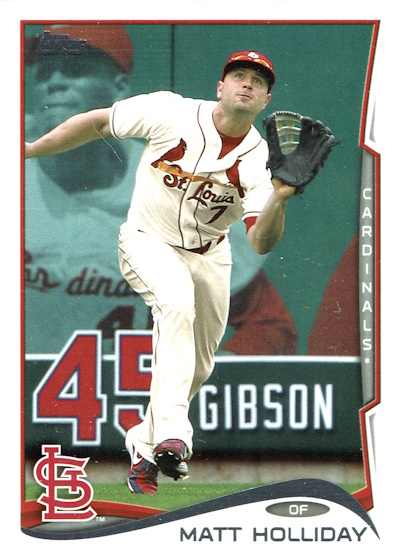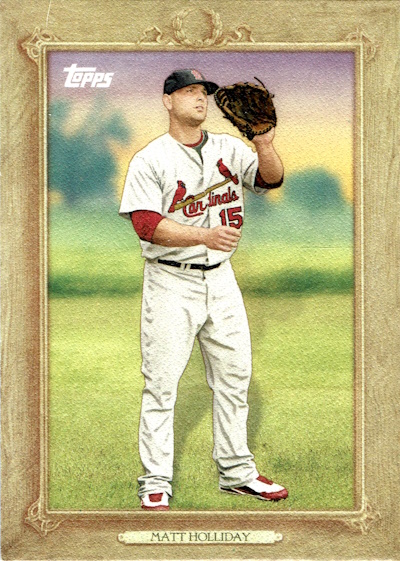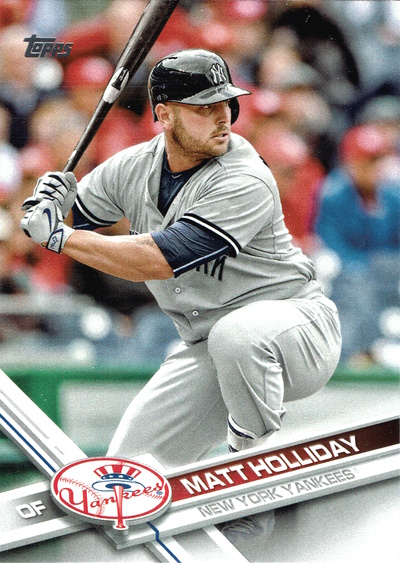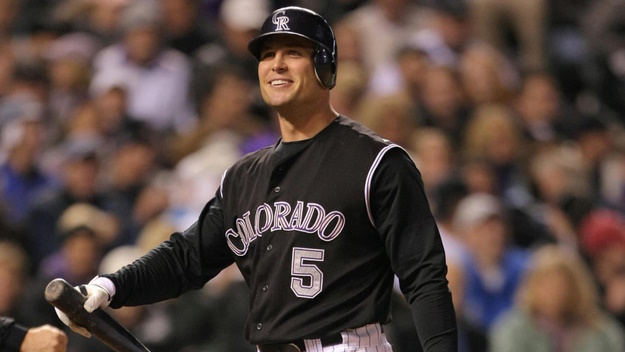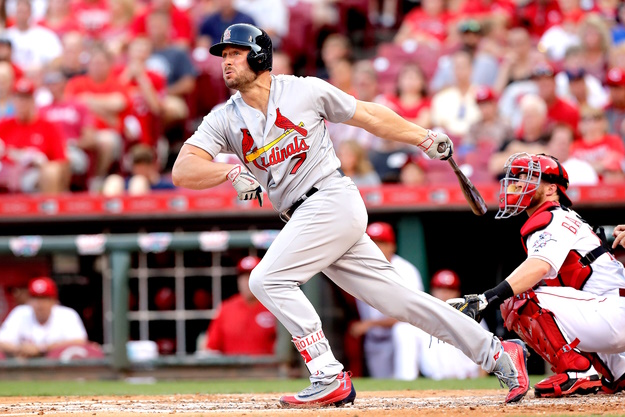 tourstops
---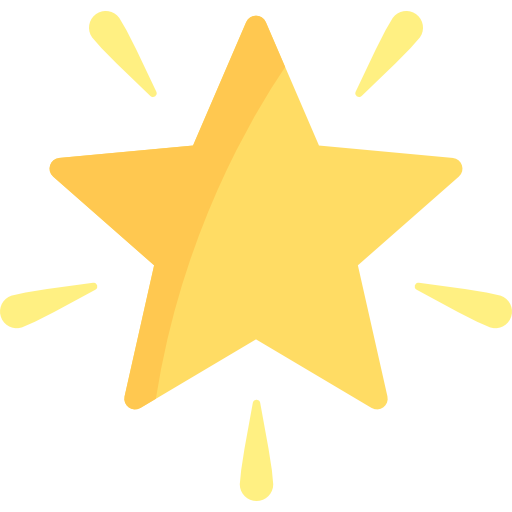 Matt Holliday is part of the All-Star Player Tour – Go to the Next Stop
---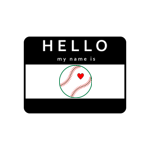 "The Stillwater Stinger" is part of the Great Italian American Player Nicknames Tour – Go to the Next Stop
---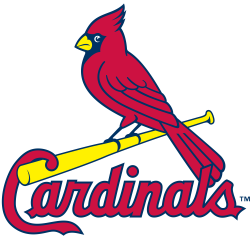 Matt is also part of the St. Louis Cardinals Players Tour – Go to the Next Stop
---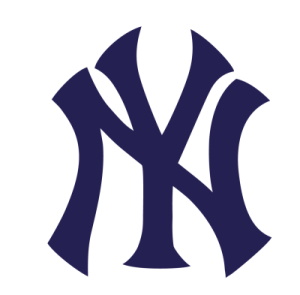 Matt is part of the New York Yankee Players Tour – Go To the Next Stop
---

Matt is also part of the Athletics Player Tour – Go To the Next Stop
---
See all Matt's baseball cards at TCDB
---
---
randomplayer
Visit a random Italian American MLB player: