Jump to: player bio | view more cards | tour stops | view random player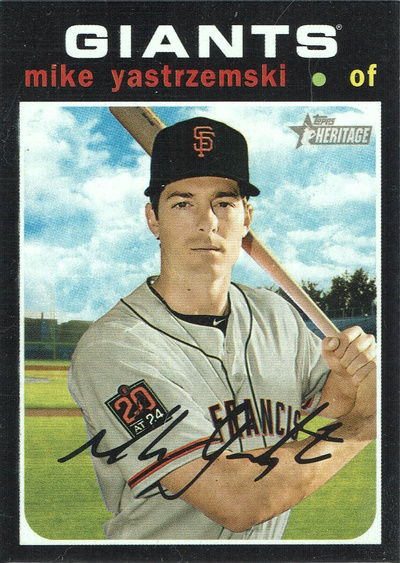 Player:Click Player's Name to Visit their Baseball Reference Page Yastrzemski, Mike
Card: 2020 Topps Heritage #426
Position: OF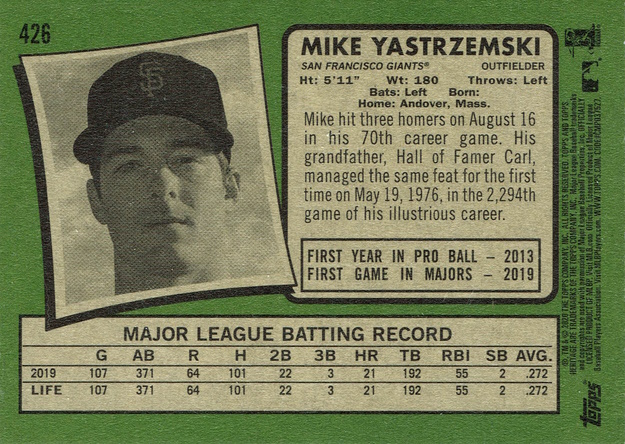 playerbio
Michael Andrew Yastrzemski (born August 23, 1990 in Andover, MA), nicknamed "Yaz", is an American professional baseball outfielder for the San Francisco Giants. Mike played college baseball for the Vanderbilt Commodores. The Baltimore Orioles selected him in the 14th round of the 2013 MLB draft.
On his father's side, Mike is the grandson of Red Sox Legend, Hall of Famer and Triple Crown winner Carl Yastrzemski. His father, Carl Jr. (who went by Mike), played college baseball for the Florida State Seminoles baseball team, and played professionally in the minor leagues from 1984 to 1988. His father and mother, Anne-Marie, divorced when he was six years old. and Mike's dad, Carl Jr. died in 2004 at the age of 43 from a blood clot after having hip surgery.
As per Ethnicelebs, Mike's maternal grandmother was Mary Therese Piazza (the daughter of Placido Raymond Piazza and Anne M. Lally). Placido was born in Massachusetts, the son of Orazio Piazza and Marianna Murgia, who were born in Messina, Sicily, Italy. Anne was born in Massachusetts, the daughter of Anthony Lally and Marianna, who were born in Napoli, Campania, Italy.
Nicknamed "Yaz", like his grandfather, he made his MLB debut with the Giants in 2019. He started the delayed 2020 season on fire, as after 10 games on August 7th, he was hitting .343/.500/.657, with 10 runs scored and 11 RBIs. That gave him the highest WAR by a position player at that early point. He couldn't keep that up, but his final numbers were excellent, as he hit .297 with 10 homers and 35 RBIs, also scoring 39 runs. His OPS+ was 165, up from an already very good 122 in his excellent rookie season, and he led the National League with 4 triples. He finished 6th in the league in overall WAR and 7th in offensive WAR, 10th in OBP at .400, 8th in OPS and 9th in doubles with 14, as he contributed every which way. He was a major reason why the Giants almost qualified for the postseason, finishing with an identical record as the Milwaukee Brewers but losing out for the final postseason slot on a tiebreaker.
He was again a top contributor in 2021 as the Giants took a surprising lead in the NL West early in the season. While his batting average was down, he was still hitting with plenty of extra-base power and maintaining an OPS+ well over 100. On June 15th, he gave the Giants a spectacular win when he hit a two-out grand slam in the bottom of the 8th inning against Humberto Castellanos of the Arizona Diamondbacks, turning an 8-5 deficit into a 9-5 win. It was incidentally the D-Backs' 21st consecutive road loss, just two shy of the all-time mark. He eventually ended up at .224 in 139 games, with 25 homers and 71 RBIs, for an OPS+ of 105, and the Giants stayed in first place all season, finishing just ahead of the Los Angeles Dodgers in an epic division race.
The first half of the 2022 season was less spectacular as the Giants were hanging just above .500 while the Dodgers and revived San Diego Padres were dominating the division.
Mike is active on Twitter: @mikeyaz18
(parts excerpted from Baseball Almanac, BR Bullpen, and Wikipedia)
morecards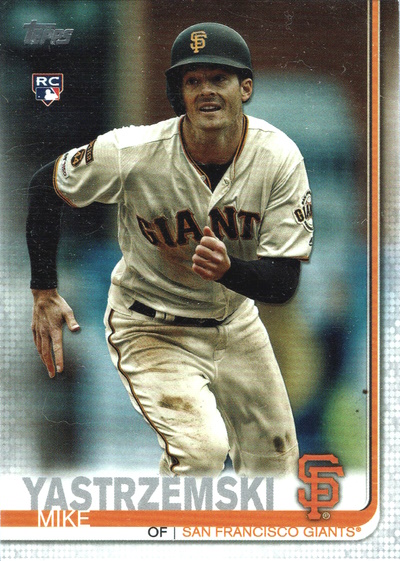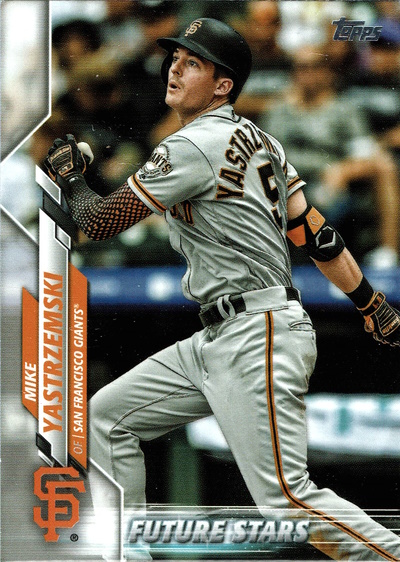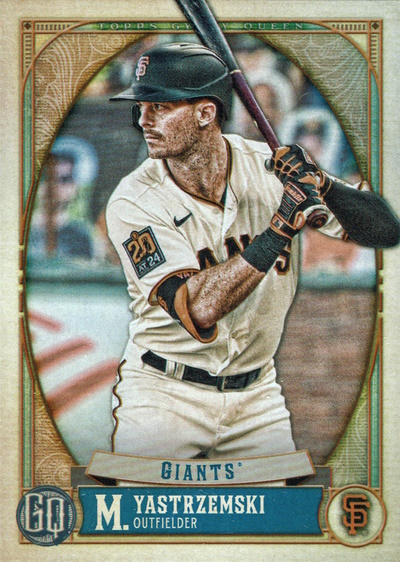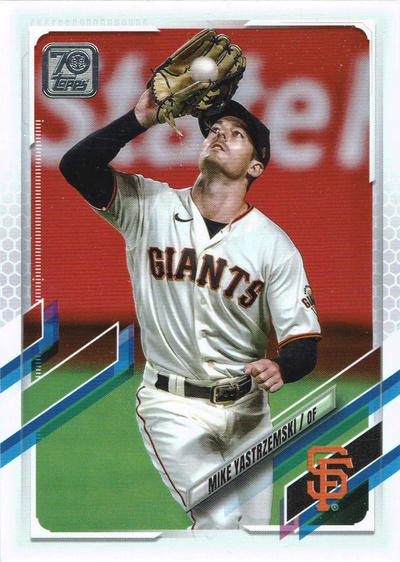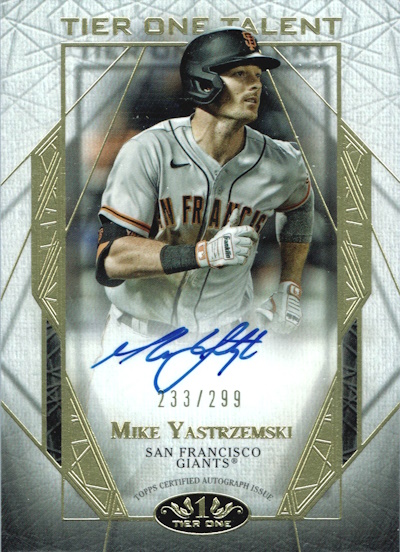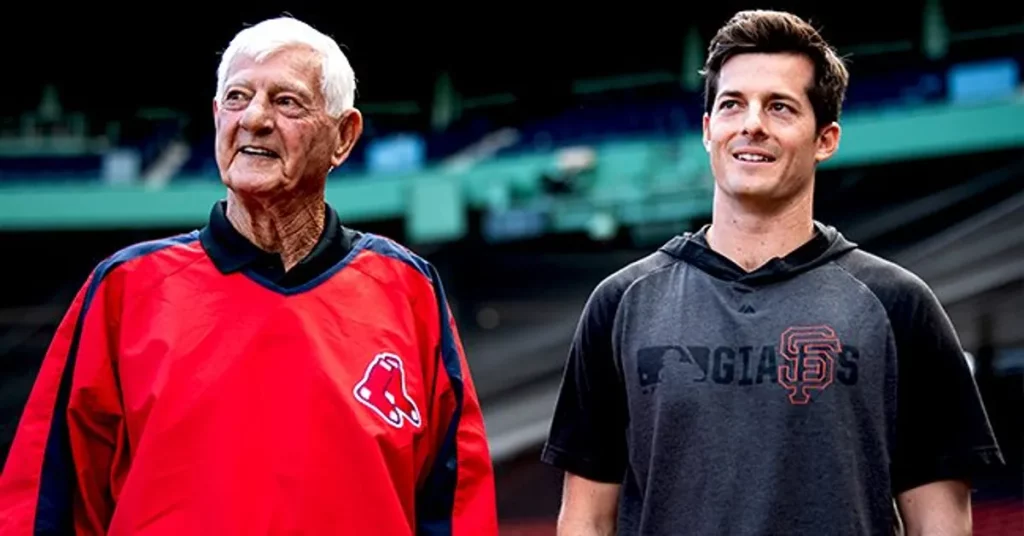 tourstops
---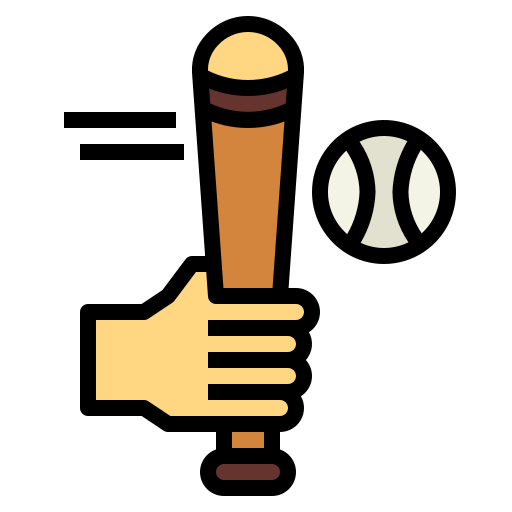 Mike Yastrzemski is part of the MLB Current Players Tour – Go To The Next Stop
---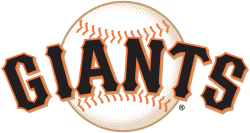 Mike is also part of the New York/SF Giants Players Tour – Go To the Next Stop
---
See all Mike's baseball cards at TCDB
---
---
randomplayer
Visit a random Italian American MLB player: