Jump to: player bio | view more cards | tour stops | view random player
Player:Click Name to Visit Player's Baseball Reference Page Harvey, Matt
Card: 2017 Topps Gallery #131
Position: RHP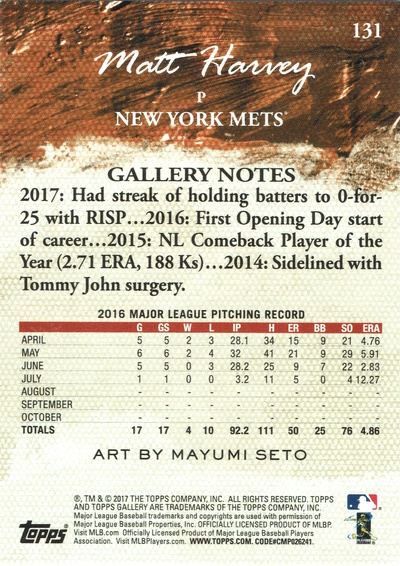 playerbio
"Dwight Gooden once relished his Friday night starts at Shea Stadium, when the sounds of a baseball game seemed just a tick louder, the sights a hair brighter. 'It's an electric feeling,' recalled former Mets infielder and current third-base coach Tim Teufel... 'It's 'game on.' It's a chance to see something real special. Those types of talents don't come around very often. He's (Matt Harvey) on his way to becoming something like that,' Teufel said. 'Those people who perform at that type of level fill the seats. People will come out to watch this guy pitch.'" - DiComo, Anthony. MLB Staff Writer. "When big stage calls, Harvey welcomes spotlight." 18 April 2013.
Matthew Edward Harvey (born March 27, 1989 in New London, CT), nicknamed "The Dark Knight", is a professional baseball pitcher who is a free agent. He has played in Major League Baseball (MLB) for the New York Mets, Cincinnati Reds, Los Angeles Angels, Kansas City Royals, and Baltimore Orioles.
Matt was born in New London, Connecticut. He is the only son and youngest of three children of Ed and Jackie Harvey, both teachers. He is of Irish and Italian descent. He was raised in Mystic, Connecticut, with his two older sisters, Jessica and Jocelyn. His father was a standout athlete at Groton, Connecticut's Fitch Senior High School and attended the University of Connecticut where he played both baseball (as a centerfielder) and football, even appearing in the 1972 College World Series. After UConn, he eventually returned to Groton to coach his former high school baseball team.
Harvey grew up as a New York Yankees fan, especially admiring Paul O'Neill and Derek Jeter, whom he has described as a childhood idol of his. At the beginning of every elementary school year, when asked to write about his life goals, Harvey would write that he wanted to play professional baseball.
The Mets selected Harvey in the 2010 MLB draft as the seventh overall pick. In his major league debut on July 26, 2012, against the Arizona Diamondbacks, Harvey set a new club record with 11 strikeouts while earning his first career victory.
Harvey had a breakout season in 2013, being selected to play in the Major League Baseball All-Star Game. He led the league in FIP, and in HR allowed per nine innings. His ERA that season was 2.27 with a 0.931 WHIP and a 157 ERA+.
Harvey then missed the entire 2014 season due to Tommy John surgery but returned in 2015 as his team won the pennant. His career, once promising during his first two seasons, has since been derailed by ineffectiveness after injuries, including Tommy John surgery, thoracic outlet syndrome, and a stress fracture in the scapula.
After a disappointing start to the 2018 season, Harvey was traded to the Cincinnati Reds. He signed with the Los Angeles Angels in 2019, but was released midway through the season after posting a 3–5 record with a 7.09 earned run average.
He signed with the Orioles for the 2021 season. On May 17, 2022, he was issued a 60-game suspension for participating in distribution of a prohibited drug of abuse. The suspension was linked to his testimony related to the death of former teammate as Matt, admitted during the Eric Kay trial that he had provided Skaggs, his Angels teammate, with Percocet, an opioid. He elected free agency on November 10, 2022.
Harvey is a New York Rangers fan and frequently attends their games at Madison Square Garden. During his time with the New York Mets, Harvey had a high profile in the media. He was known to live a flashy lifestyle, drive an expensive Maserati sports car, had been described as a "lothario" due to his record of dating fashion models, and was frequently mentioned in celebrity gossip columns in New York media.
In May 2013, Matt began dating model Anne Vyalitsyna after meeting her at a New York Rangers game. They broke up in February 2014. In 2015, he began dating Polish model Ania Cywinska. Harvey and Cywinska broke up in October 2015 right around the time that Harvey missed a New York Mets team workout.
He appeared on the cover of the May 20, 2013, issue of Sports Illustrated magazine, dubbed "The Dark Knight of Gotham", a play on Batman's home city, its association with New York City and the recent Dark Knight film trilogy. Harvey, who had been a Batman fan since childhood, as well as teammates, fans, the Mets and other media sources, immediately embraced the comparison. Harvey had "Dark Knight" carved into the knobs of his bats to begin the 2015 season before replacing it with a personalized hybrid Harvey-Batman logo, versions of which had previously appeared on his locker and on T-shirts.
Early in the 2013 season, fans, media and teammates also began referring to any day on which Matt was scheduled to start as "Harvey Day". Harvey said that his best friend on the Mets was fellow starting pitcher Jacob deGrom.
In March 2017, Matt was spotted kissing Brazilian supermodel Adriana Lima at the River Yacht Club in Miami, Florida. Their fling was short-lived however, as Lima was spotted partying with her ex-boyfriend and NFL wide-receiver, Julian Edelman, in May 2017. Harvey was reportedly an "emotional wreck" after seeing photos of Lima and Edelman together, which resulted in his failure to show up at Citi Field for a Mets game and receiving a three-day suspension from the team. He also appeared nude in The Body Issue of ESPN The Magazine in 2013.
He joined Team Italy in the 2023 World Baseball Classic. Matt is on Twitter @MattHarvey33
(excerpted from Baseball Almanac, BR Bullpen & Wikipedia)
morecards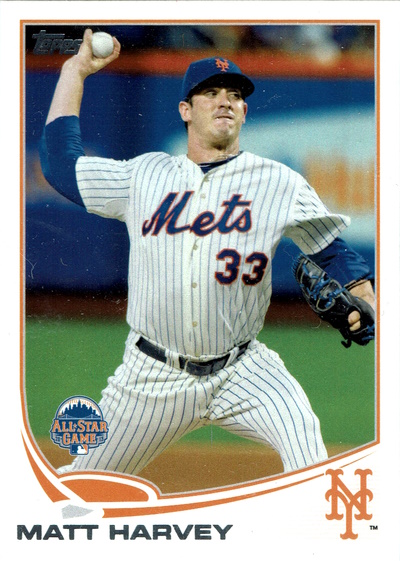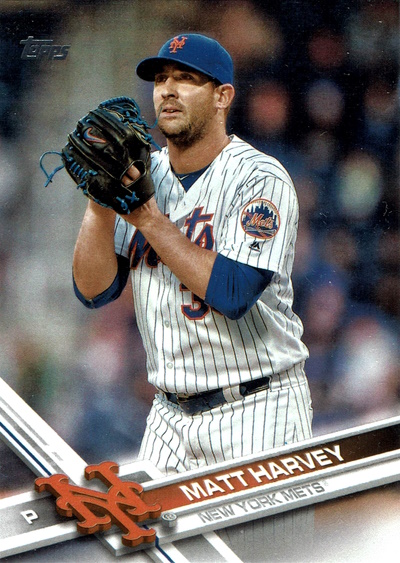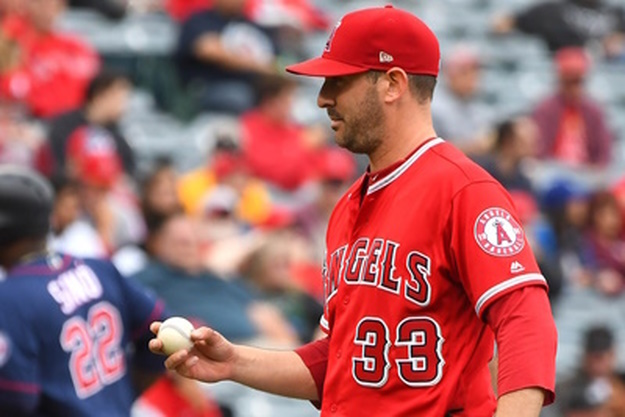 tourstops
---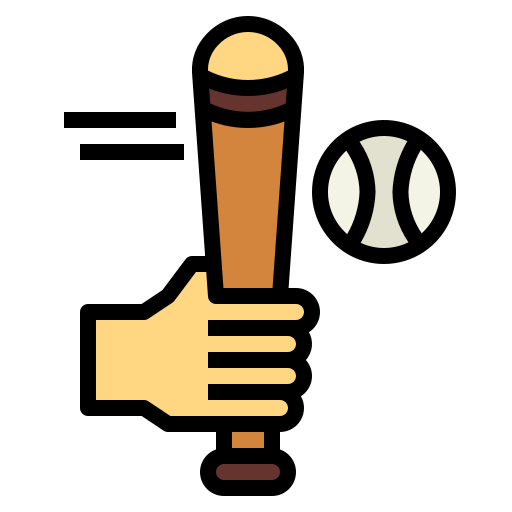 Matt Harvey is part of the MLB Current Players Tour – Go To The Next Stop
---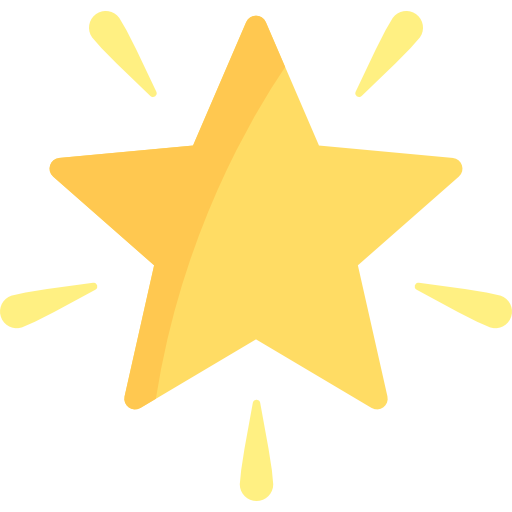 Matt is also part of the All-Star Players Tour – Go To the Next Stop
---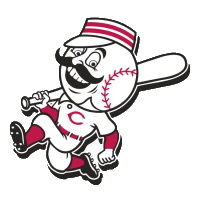 Matt is also part of the Cincinnati Reds Players Tour – Go To the Next Stop
---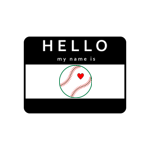 "The Dark Knight" is part of the Great Italian American Player Nicknames Tour – Go to the Next Stop
---
See Matt's baseball cards at TCDB
---
---
randomplayer
Visit a random Italian American MLB player: