Jump to: player bio | view more cards | tour stops | view random player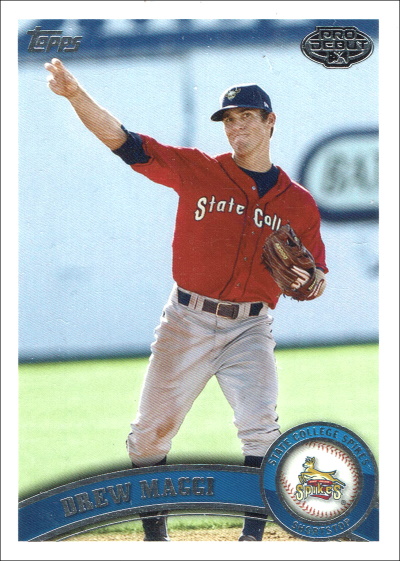 Player:Click Player's Name to Visit their Baseball Reference Page Maggi, Drew
Card: 2011 Topps MiLB #327
Position: SS/2B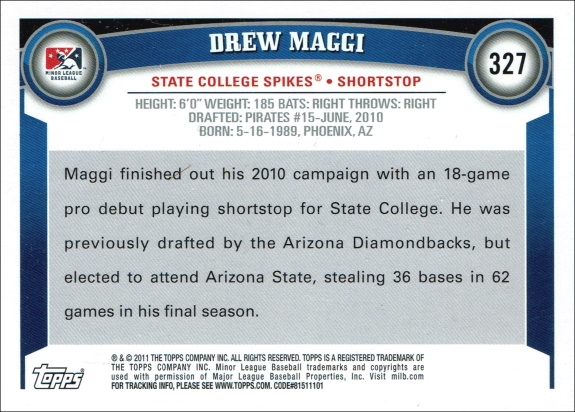 playerbio
Andrew Jerome Maggi (born May 16, 1989 in Phoenix, AZ) is an American professional baseball infielder for the Pittsburgh Pirates of Major League Baseball (MLB). Maggi was a phantom ballplayer, having spent two days on the Minnesota Twins' active roster but never appeared in a major league game.
Maggi won state titles in both baseball and football in high school. He was originally drafted by the Arizona Diamondbacks in the 47th round of the 2008 amateur draft, but opted not to sign. He hit .309/.442/.392 as a freshman at Arizona State, becoming the starter at short by the midway point. He scored 63 runs and stole 21 bases in 61 games. He broke the school records for steals and runs by a freshman; Barry Bonds had a share of the stolen base record (16). He tied for second in the Pac-10 Conference in runs (behind only Jason Kipnis), was second in swipes (also behind Kipnis), tied for 4th in triples (5) and tied for 6th with 40 walks.
As a sophomore in 2010, he continued to shine - .326/.411/.444, 54 R, 36 SB in 45 tries over 62 games. He was 6th in the Pac-10 in runs, 4th in hits (85), first in steals (9 ahead of Niko Gallego) and tied Adalberto Santos for 5th in walks (36). He tied for 13th in NCAA Division I in stolen bases. He was named All-Conference at SS. He was with Team USA's college edition that summer, leading the team in steals. He was named the Outstanding Defensive Player in the 2010 World University Championship, in which the US got the Silver Medal.
He did ink a contract after being taken by the Pittsburgh Pirates in the 15th round of the 2010 amateur draft, one round before Matt Curry. The scout was Larry Broadway.
In 2012, he swiped 22 bags in 27 tries while splitting time between Bradenton (.241/.352/.308 in 54 G) and the Altoona Curve (.218/.299/.263 in 53 G). Maggi tallied another 18 steals (in 24 tries) in 2013, hitting .254/.338/.333 for Altoona; by now, he was a utility man, playing 10-26 games at SS, LF, 1B and 2B and also seeing action at 3B and RF. For the 2014 Curve, he improved his batting line to .280/.382/.340 and went 37-for-56 in steal attempts in another utility role, playing all four infield slots and the corner outfield. He was 4th in the Eastern League in steals but first in times caught. He led Pirates farmhands in both steals (7 over Chase d'Arnaud) and times caught. In the 2014 Eastern League All-Star Game, he replaced Francisco Lindor at 2B for the West in the 6th inning of a 5-2 win.
Released by the Pirates prior to the start of the 2015 campaign, he signed with the Los Angeles Angels and began the year at Double-A. He earned a spot on the Texas League Mid-Season All-Star club.
Maggi was chosen to represent the Italian national baseball team in the 2017 World Baseball Classic and the 2019 European Baseball Championship. He played for the Italian team at the Africa/Europe 2020 Olympic Qualification tournament in Italy in September 2019, and was suspended for 12 games for his part in a brawl in that tournament on September 21.
It took 11 years and over 1,000 minor league games for Maggi to make it to the Show, but he finally did when he was added to the major league roster by the Minnesota Twins on September 18, 2021, following injuries to Rob Refsnyder and Andrelton Simmons. However, he never got a chance to play in any games for which he was eligible, remaining a phantom major leaguer.
He got a second chance two years later, on April 22, 2023, when the Pittsburgh Pirates called him up from the AA Altoona Curve where he had started the season. On 4/26/23, Drew got his first MLB plate appearance to a standing ovation in Pittsburgh vs the Dodgers in the 8th inning when he pinch hit for Andrew McCutchen. He got his first MLB hit, and RBI on 4/29/23 vs the Nationals.
His brother, Beau Maggi, began his professional career in 2012. They had been the sixth set of brothers to be teammates on the ASU baseball team (doing so in 2010).
Excerpted from Wikipedia, Baseball Almanac, and BR Bullpen
morecards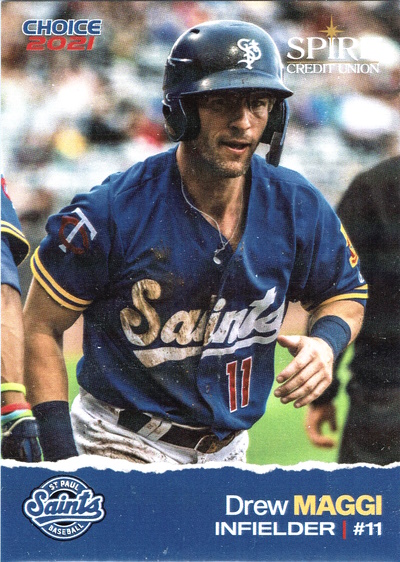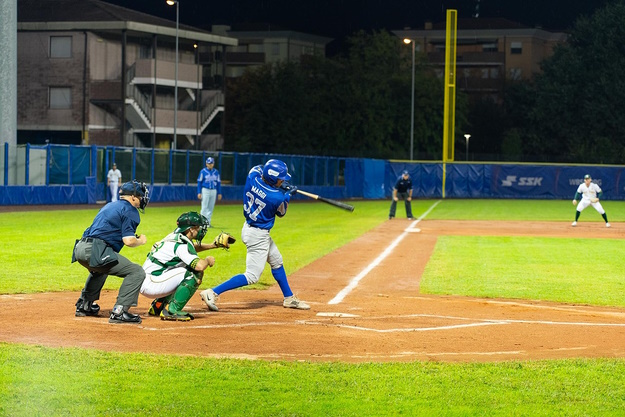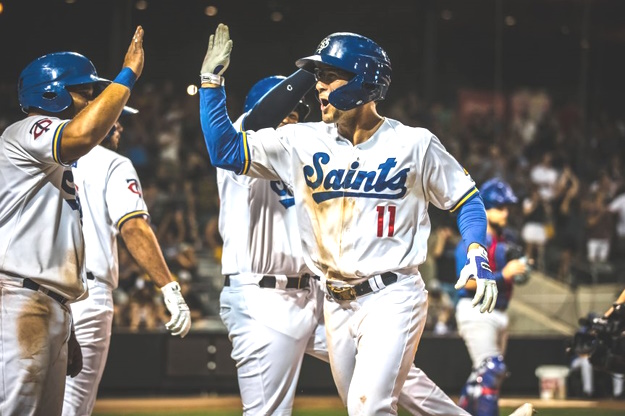 tourstops
---

Drew Maggi is part of the Pittsburgh Pirates Players Tour – Go to the Next Stop
---
See all Drew's baseball cards at TCDB
---
---
randomplayer
Visit a random Italian American MLB player: