Jump to: player bio | view more cards | tour stops | view random player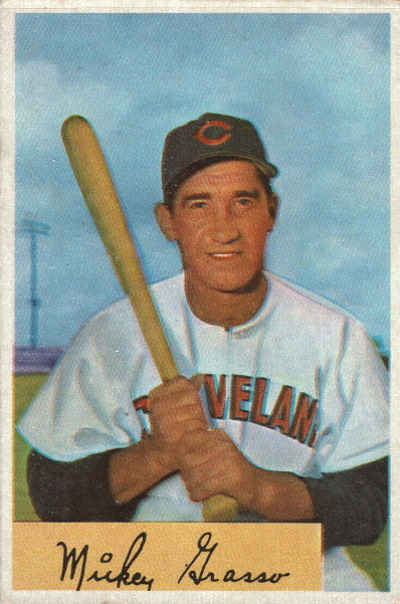 Player:Click Player's Name to Visit their Baseball Reference Page Grasso, Mickey
Card: 1954 Bowman #184
Position: C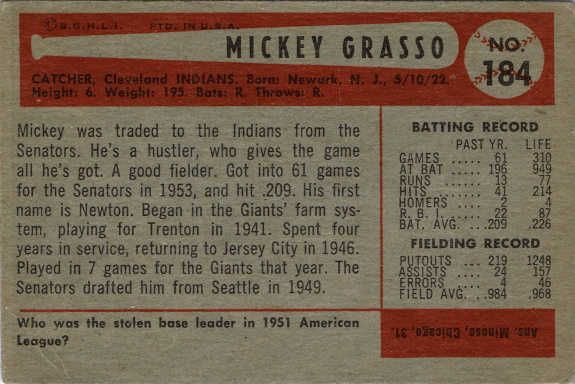 playerbio
Newark, New Jersey, native Newton Michael "Mickey" Grasso (May 10, 1920 – October 15, 1975) was an American professional baseball catcher and veteran of World War II who, after over two years as a Prisoner of War of the Germans, played all or parts of seven seasons in Major League Baseball. He appeared in 322 total games for the New York Giants in 1946 and 1955, the Washington Senators from 1950 to 1953, and the Cleveland Indians in 1954.
Grasso had played only one season in the minor leagues when he enlisted in the United States Army in January 1942, six weeks after the Attack on Pearl Harbor. He rose to the rank of technical sergeant and was assigned to the 34th Infantry Division when he was taken prisoner in Tunisia in February 1943 by Rommel's retreating army during the North African Campaign. Grasso was eventually interned in Stalag 111B POW camp in Fürstenberg, southeast of Berlin. In the waning days of the war, in April 1945, as he was being marched westward by his captors, Grasso was one of ten allied prisoners who escaped German custody and the invading Soviet Red Army and was rescued by American troops.
Although he had lost 60 pounds during his internment, Grasso was able to return to professional baseball in 1946 when he played 106 games at the Triple-A level before his recall by the New York Giants in September. He got into seven games, six as the Giants' starting catcher, but he had only three hits and was sent back to the minors for three full years.
Selected by the Washington Senators in the 1949 Rule 5 draft, Grasso then spent the next five seasons in the major leagues. He hit a career-high .287 in 1950 and was the Senators' regular catcher in 1952, when they posted their last winning season in Washington before moving in 1961 to Minneapolis–Saint Paul.
In 1952, he and umpire Larry Napp had a confrontation during spring training. As was the spring-training practice in those days, Napp was assigned to travel with the Senators. One day Napp's car broke down, and Mickey offered Napp the use of his new car to drive to a game in Fort Myers. During the game Grasso argued a called strike and Napp tossed him. After the contest was over, Mickey boarded the team bus and saw Larry getting into the car. Grasso shouted, "I hope you get a flat tire," when he suddenly came to his senses and blurted: "What am I saying? It's my car." [Bob Addie, Washington Post, February 25, 1961]
Of the eight major leaguers who were prisoners of war in World War II, only Mickey also played in a World Series. He played in four September games for the 1954 Indians and was behind the plate in the tenth inning of World Series Game One when Dusty Rhodes hit a walk-off home run.
In retirement, Grasso ran several successful restaurants and also worked in the horse-racing industry.
Grasso remained involved in baseball in some capacity for the rest of his life. In June 1975, he operated a summer camp offering a unique combination of activities and events for both handicapped and non-handicapped children. "Challenging, frustrating and rewarding," was the way Grasso described the camp to the Troy Times Record on June 21, 1975.
"In our integrated setting, handicapped children are able to witness and observe activities of non-handicapped children. Thus, a child has someone to model after," explained Grasso. "Our camp also allows non-handicapped children to be exposed to children less fortunate than themselves. This potentially increases children's awareness that while some people are different, they need not shy away from them."
Four months later Mickey died of a heart attack on October 15, 1975, in Miami.
(excerpted from SABR, Baseball in Wartime, BR Bullpen & Wikipedia)
morecards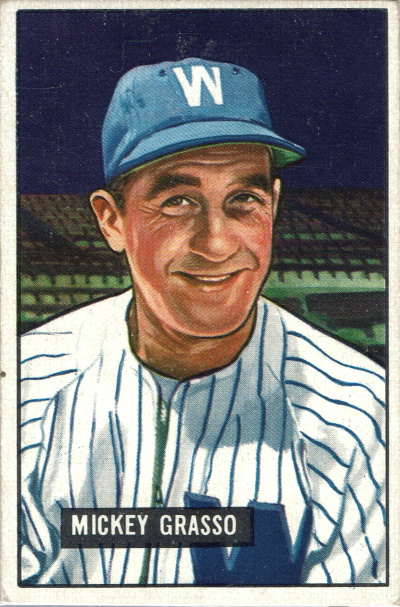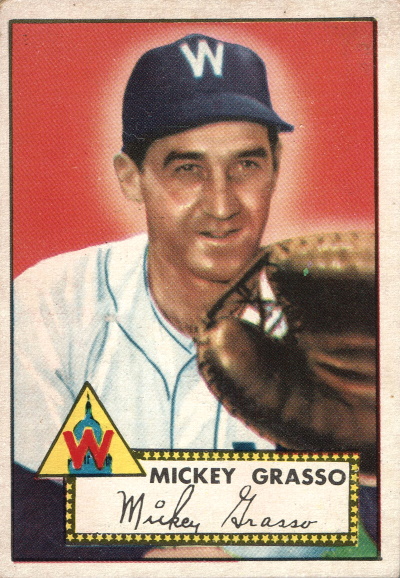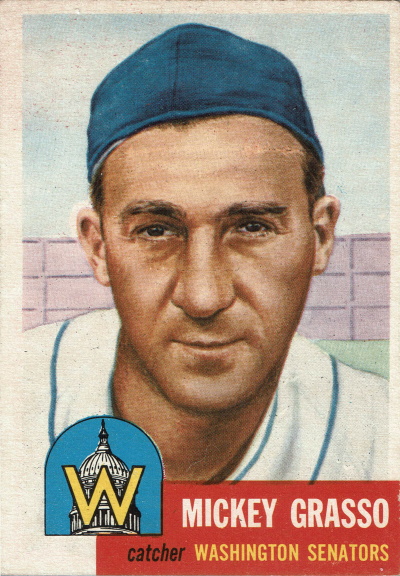 tourstops
---

Mickey is part of the Military Service during Wartime Tour – go to the Next Stop
---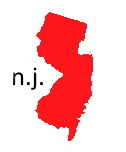 Mickey is part of the Born in New Jersey Tour – Go to the Next Stop
---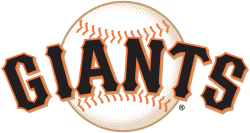 Mickey is also part of the New York/SF Giants Players Tour – Go To the Next Stop
---

Mickey is also part of the Cleveland Indians Player Tour – Go to the Next Stop
---
See all of Grasso's baseball cards at TCDB
---
---
randomplayer
Visit a random Italian American MLB player: