Jump to: player bio | view more cards | tour stops | view random player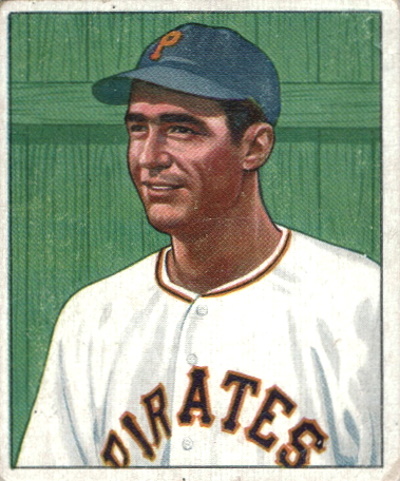 Player:Click Player's Name to Visit their Baseball Reference Page Restelli, Dino
Card: 1950 Bowman #123
Position: OF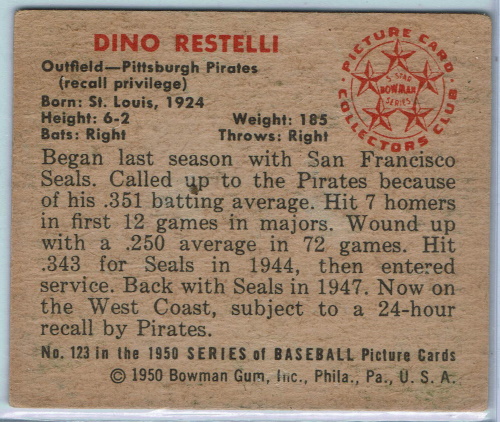 playerbio
"Dino Restelli is a rawboned young man with powerful arms, bushy eyebrows, and a sunny disposition. Like baseball's famed DiMaggio brothers, he comes from San Francisco's sandlots. A fortnight ago, upped to the majors from San Francisco of the Pacific Coast League, Dino pulled on a Pittsburgh Pirate uniform, got into the lineup as an outfielder and began cannonading the fences as few pea-green rookies ever had before." Time magazine's description in 1949 of baseball's latest phenom.
Dino Paolo Restelli, nicknamed "Dingo", was a baseball player in 1944 and from 1946–1955, including an MLB outfielder for the Pittsburgh Pirates in 1949 and 1951.
Born in St. Louis, Missouri to Italian immigrants, he grew up in San Francisco, California and attended Santa Clara University. After World War II service in the United States Army, he became a baseball player with the San Francisco Seals of the Pacific Coast League, who traded him to the Pirates in June 1949.
Restelli achieved a measure of fame with the Pirates, when he hit a record seven home runs in his first ten games. Restelli is tied with Trevor Story and Trey Mancini for most home runs in a player's first 12 career games. However, after an on-field incident, his career took a nose dive. Former Pittsburgh manager Danny Murtaugh, a teammate of Restelli's in 1949, thought he knew the reason for Dino's flameout.
Murtaugh's explanation: Restelli's glasses fogged up during the hot, humid East Coast summers, so he kept a bright red bandana in his back pocket to clean his spectacles. His habit of calling time so that he could clean his glasses often riled opponents. Restelli came to bat against hard-throwing Ewell Blackwell. As Blackwell started his windup, Restelli held up his hand, asked for time, and stepped out the batter's box, and started cleaning his eyeglasses with the red bandana. Once finished, he raised his arm and gave Blackwell the I'm-ready-now sign.
Murtaugh told a writer, "Blackwell glared at the naïve Pirate rookie and fired a [side-arm] fastball out of third baseman Grady Hatton's uniform shirt." The ball hit Restelli in the back of the neck. "He never knew what hit him," said Murtaugh, "and he was never the same." Ralph Kiner's recollection paralleled Murtaugh's except that he thought the pitch hit Restelli in the shoulder, not the neck. In 1975 Sports Illustrated writer Mark Kram espoused the same theory in an article on intimidation and fear in baseball.
After his baseball career, he became a San Francisco police officer.
(excerpted from SABR, BR Bullpen, and Wikipedia)
morecards
tourstops
---

Dino Restelli is part of the Military Service during Wartime Tour – go to the Next Stop
---

Ernie is also part of the Pittsburgh Pirates Players Tour – Go To the Next Stop
---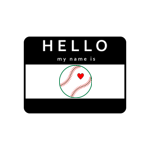 "Dingo" is part of the Great Italian American Player Nicknames Tour – Go to the Next Stop
---
See all Dino's baseball cards at TCDB
---
---
randomplayer
Visit a random Italian American MLB player: