Jump to: player bio | view more cards | tour stops | view random player
(click the card to view the next player in the series)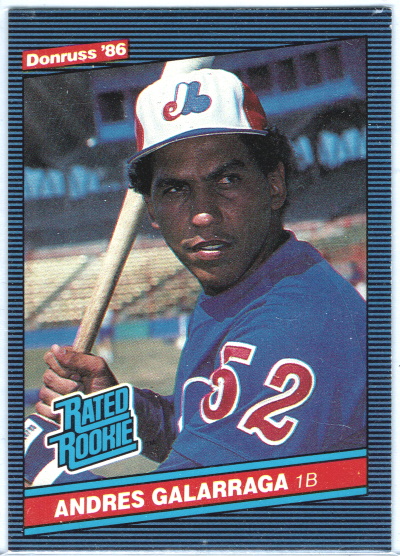 Player:Click Player's Name to Visit their Baseball Reference Page Galarraga, Andres
Card: 1986 Donruss Rated Rookie #33
Position: 1B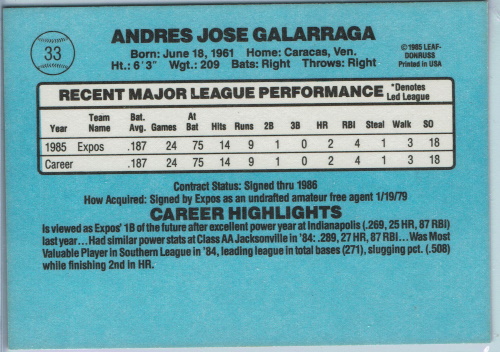 playerbio
Andrés José Padovani Galarraga is a Venezuelan (with Italian roots) former professional baseball first baseman, who played in Major League Baseball (MLB) for the Montreal Expos (1985–1991 and 2002), St. Louis Cardinals (1992), Colorado Rockies (1993–1997), Atlanta Braves (1998–2000), Texas Rangers (2001), San Francisco Giants (2001 and 2003) and Anaheim Angels (2004).
Despite several injuries and serious illnesses that plagued Galarraga throughout his career, he was a very popular player both for his achievements on the field, and for his big and bright smile. He was nicknamed The Big Cat (textually translated from English as El Gran Gato, although his nickname in his native Venezuela was El Gato) for his impressively quick reflexes and seamless defensive skills as a first baseman in spite of his large physical size.
Galarraga was a five-time National League (NL) All-Star, won two NL Gold Glove Awards and two NL Silver Slugger Awards, was the 1993 NL Batting Champion, the 1996 NL HR leader and two time NL RBI leader (1996, 97). In 1993, his .370 batting average was the highest by a right-handed hitter since Joe DiMaggio hit .381 in 1939. He also won two MLB Comeback Player of the Year Awards, the second time after his successful return to baseball following cancer treatment.
Galarraga's final career numbers are impressive. He finished with a .288 career average, 399 home runs, and 1,425 RBIs. He had 444 doubles, 32 triples, and 128 stolen bases — not bad for someone once considered "too chubby" to play professional baseball.
He enjoyed painting landscapes in his spare time. He was active with the Denver Boys and Girls Club. He was elected to the Latino Baseball Hall of Fame as part of its 2011 class.
(excerpted from SABR, BR Bullpen and Wikipedia)
morecards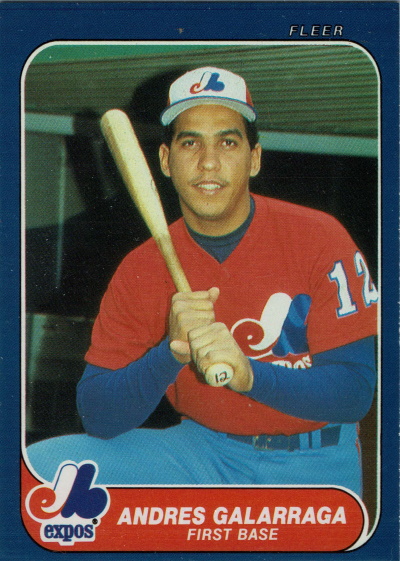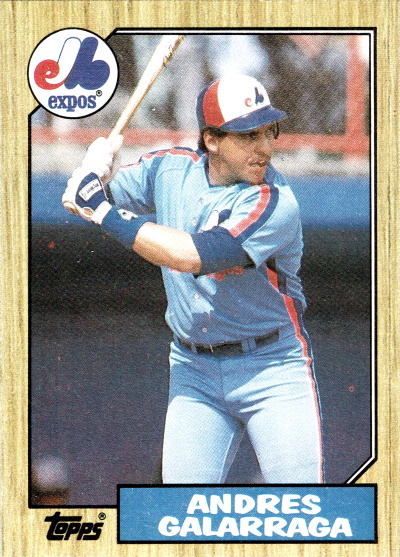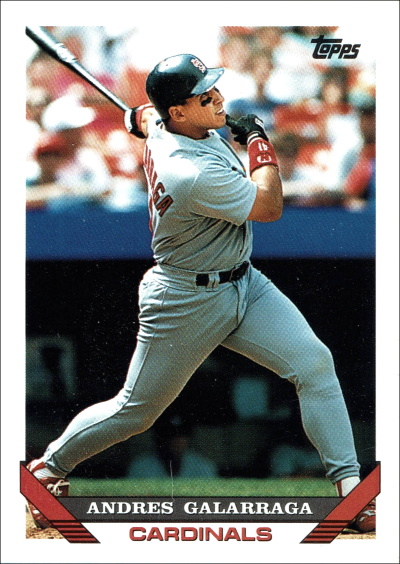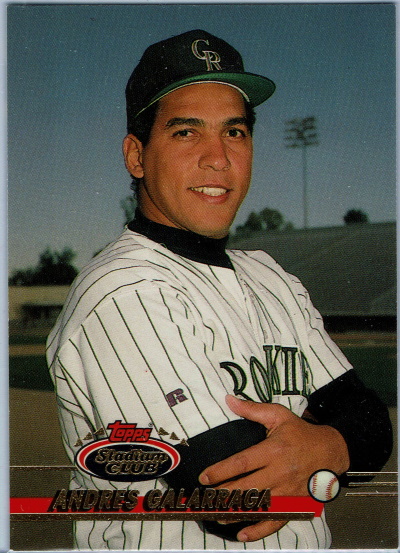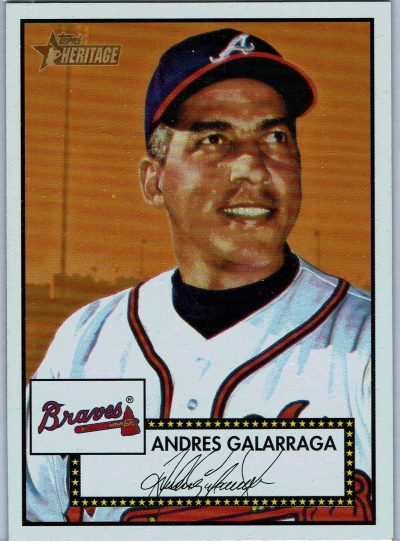 tourstops
---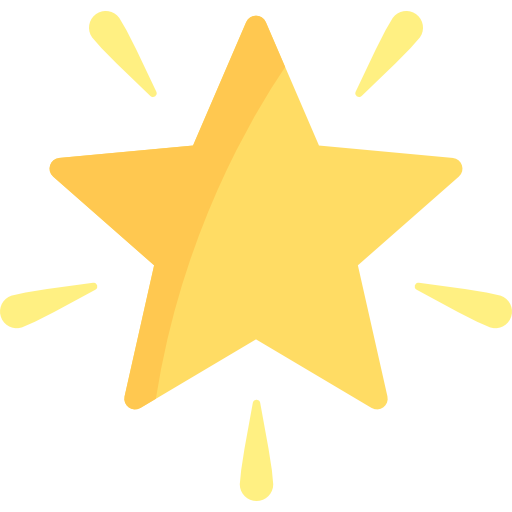 Andres Galarraga is part of the All-Star Player Tour – Go to the Next Stop
---

Andres is also part of the Braves Players Tour – Go To the Next Stop
---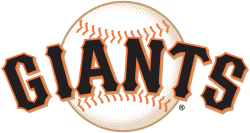 The Big Cat is also part of the New York/SF Giants Players Tour – Go To the Next Stop
---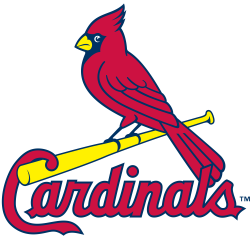 Andres is also part of the St. Louis Cardinals Players Tour – Go to the Next Stop
---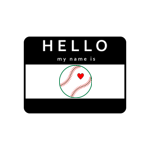 "The Big Cat" is part of the Great Italian American Player Nicknames Tour – Go to the Next Stop
---
See all Andres' baseball cards at TCDB
---
---
randomplayer
Visit a random Italian American MLB player: