Jump to: player bio | view more cards | tour stops | view random player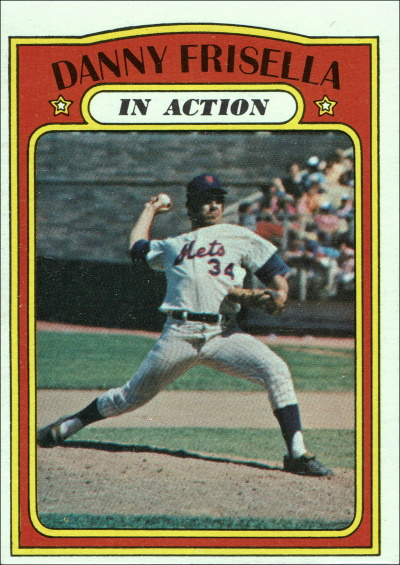 Player:Click Player's Name to Visit their Baseball Reference Page Frisella, Danny
Card: 1972 Topps #294
Position: RHP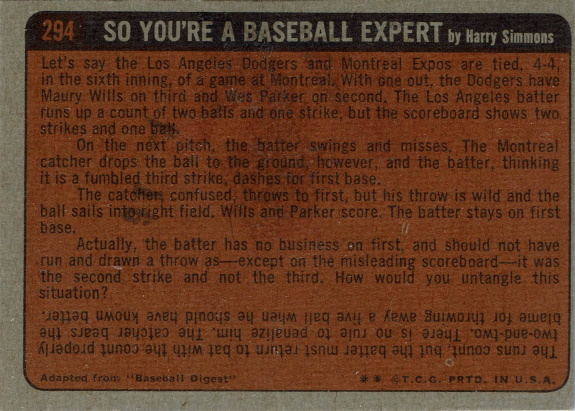 playerbio
Danny Frisella's 11-year career in professional baseball is often overshadowed by his unusual death, but the right-handed pitcher spent at least part of 10 different seasons in the majors. The big, beefy hurler with the nickname of "Bear" saw his greatest success in his stint as the top right-handed reliever with the Mets from 1970 to 1972. Danny played for the Mets, Braves, Padres, Cardinals and Brewers.
Daniel Vincent Frisella was born on March 4, 1946. He grew up in San Francisco as the son of an Italian-American firefighter and an Irish-American mother. He served with the Air National Guard during his minor league career.
After spending significant periods of time in the majors in 1967 and 1968, Danny pitched only 4 2/3 major-league innings during the Mets' miraculous 1969 season, making three appearances during a July call-up. But the pitcher's career took a positive turn in the winter of 1969 when Diego Segui taught him the forkball in Venezuela. The forkball proved to be the out pitch he needed, and in 1970 Danny came up to the majors to stay. Serving as Tug McGraw's right-handed counterpart in the Mets bullpen, He enjoyed the best season of his career in 1971.
Danny died on January 1, 1977, the result of a dune buggy accident. His friend, who was driving the dune buggy, escaped with only minor injuries. The accident occurred about 50 yards (46 m) from his home when his friend lost control of the dune buggy, causing it to overturn. Frisella tried to jump from the vehicle as it began to flip, but he was unable to free his leg from the dune buggy and his head was struck by the roll bar.
Frisella was survived by his wife, Pamela, and two sons. Pamela was pregnant with the couple's second son at the time of Frisella's death; he was born on March 4, on what would have been Frisella's 31st birthday.
The baseball stadium at the High School Danny attended (Serra High School in San Mateo) is named after him.
(excerpted from SABR, BR Bullpen, and Wikipedia)
morecards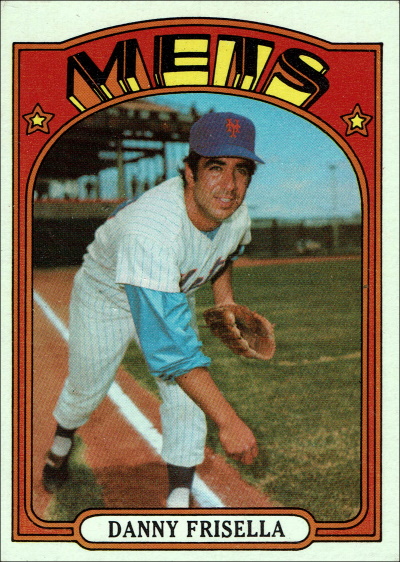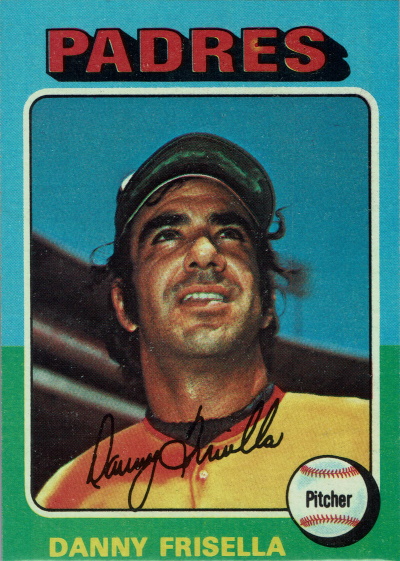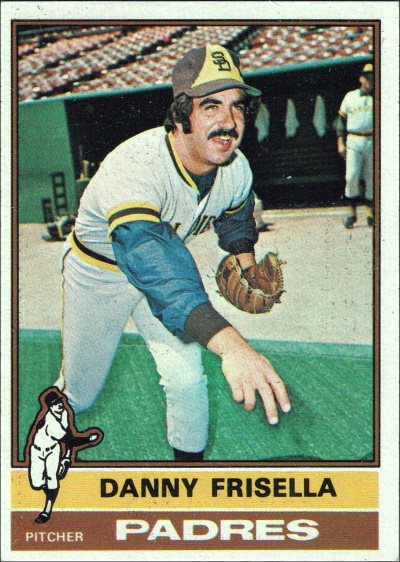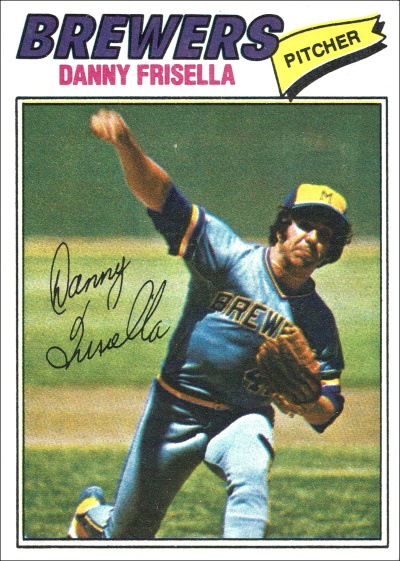 tourstops
---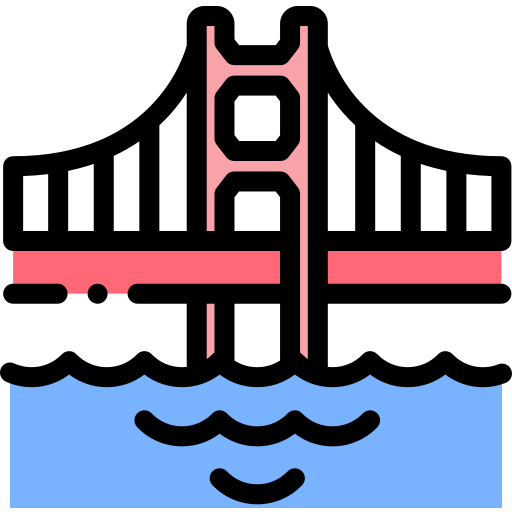 Danny Frisella is part of the Born in San Fran/Oakland/Sacramento Tour – Go to the Next Stop
---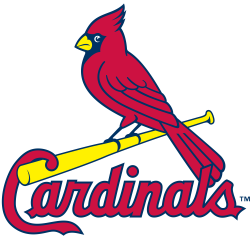 Bear is also part of the St. Louis Cardinals Players Tour – Go to the Next Stop
---

Danny is also part of the Braves Players Tour – Go To the Next Stop
---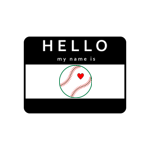 "Bear" is part of the Great Italian American Player Nicknames Tour – Go to the Next Stop
---
See all Danny's baseball cards at TCDB
---
---
randomplayer
Visit a random Italian American MLB player: