Jump to: player bio | view more cards | tour stops | view random player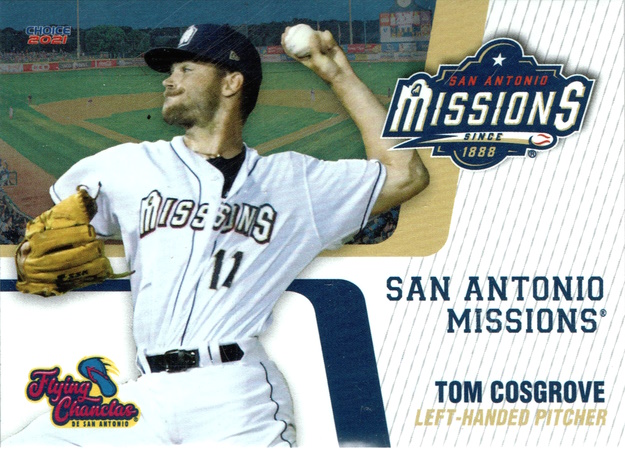 Player:Click Player's Name to Visit their Baseball Reference Page Cosgrove, Tom
Card: 2021 Choice San Antonio Missions #7
Position: LHP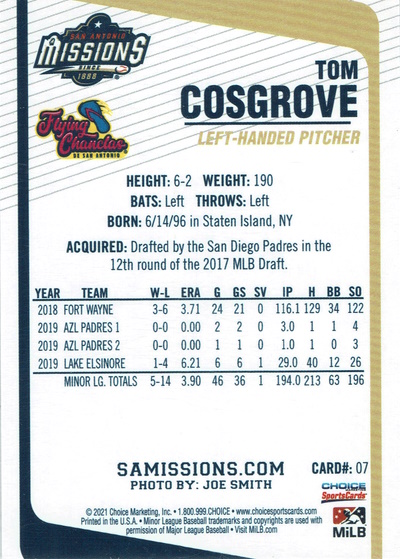 playerbio
Thomas Cosgrove (born June 14, 1996 in Staten Island, NY) is an American professional baseball pitcher for the San Diego Padres of Major League Baseball (MLB).
Cosgrove played college baseball at Manhattan College. He was drafted by the San Diego Padres in the 12th round of the 2017 Major League Baseball draft.
The Padres added Cosgrove to their 40-man roster after the 2022 season. Cosgrove was optioned to the Triple-A El Paso Chihuahuas to begin the 2023 season. On April 26, 2023, Cosgrove was promoted to the major leagues for the first time.
Tom was the winner in the first-ever major league game to be played in Mexico City in his major league debut for the San Diego Padres on April 29, 2023. He pitched a third of an inning, retiring the only batter he faced - Joc Pederson of the San Francisco Giants - on a ground ball to complete the 7th inning. The Padres then scored twice in the bottom of the inning to take the lead, and eventually won the slugfest, 16-11.
Excerpted from Wikipedia, Baseball Almanac, and BR Bullpen
morecards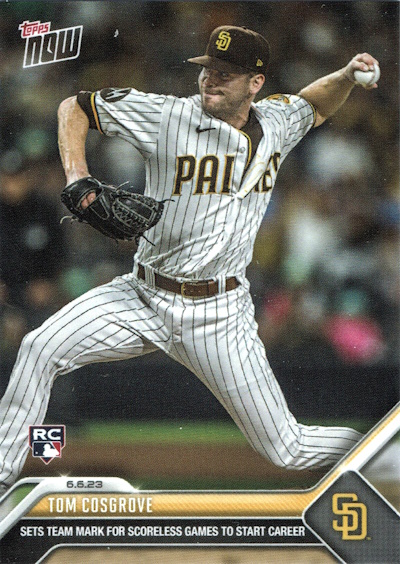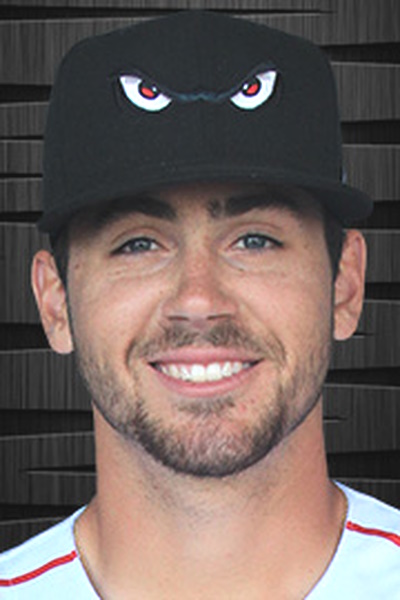 tourstops
---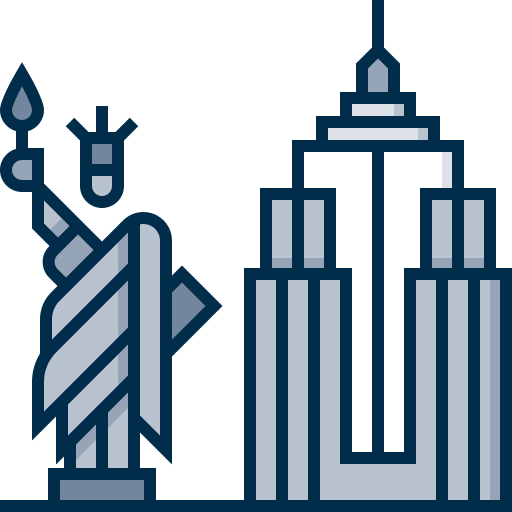 Tom is part of the New York City Born Player Tour – Go to the Next Stop
---
See all Tom's baseball cards at TCDB
---
---
randomplayer
Visit a random Italian American MLB player: