Jump to: player bio | view more cards | tour stops | view random player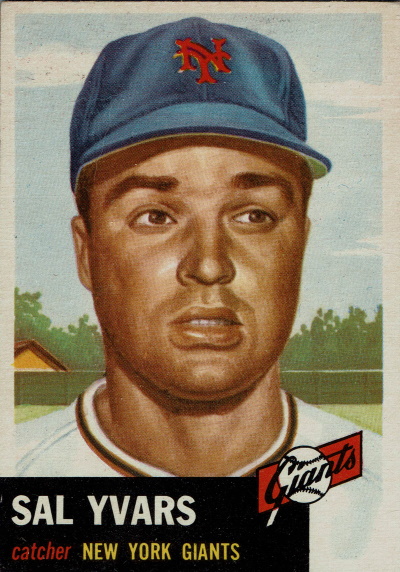 Player:Click Player's Name to Visit their Baseball Reference Page Yvars, Sal
Card: 1953 Topps #11
Position: C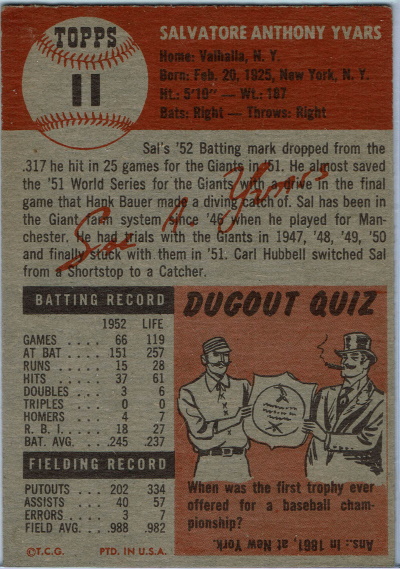 playerbio
Salvador Anthony Yvars played all or part of eight seasons in Major League Baseball, with the New York Giants from 1947 to 1953 and the St. Louis Cardinals from 1953 to 1954.
According to Sal's nephew John Yvars, "Sal's father immigrated to Little Italy in NYC from Benissa, Spain. His mother hailed from Calabria, Italy. The last name is spelled Ivars in Spain, but it was changed at Ellis Island. Both of his brothers could have been big leaguers as well. My father John was an All American shortstop at NC State (a walk on who hitchhiked to Raleigh). The Yankees, Giants and St. Louis all tried to sign him his junior year when he hit .469. The youngest brother Jack was all ACC at the same school."
After serving in the Army in World War II, Yvars again played for the Giants' farm system. He made his major league debut on September 27, 1947 in the only game he played that season for the Giants. Sal had a famously bad relationship with Giant's Manager Leo Durocher, and he once threw a shin guard at Leo's head during an argument. During the 1951 New York Giants season, Yvars was the backup catcher behind Wes Westrum, and played in 25 games, hitting .317 during the season.
If not for a spectacular catch by Hank Bauer in the ninth inning of the sixth and final game of the 1951 World Series, Sal Yvars might be remembered quite differently today. Yvars' only appearance in a Series at first looked like the stuff of legend.
He struck a ball deep into the outfield of Yankee Stadium as twilight was beginning to fall. It looked like a sure hit that would plate a run and tie the game. It was the kind of hit that can alter a team's momentum, and perhaps change the course of a World Series itself. Somehow, sliding and diving, Bauer just managed to nab the ball, ending the Giants' threat and terminating the Series. With that miraculous catch, the Yankees became world champions and the Giants' improbable 1951 season came to an end.
Yvars may be most remembered as the player on the New York Giants who relayed stolen signals to his teammates awaiting in the batters box during the 1951 pennant-winning season - including Bobby Thompson's famous "shot heard around the world." To come clean, Sal was the first to admit his part in this team scheme, and despite organization and teammate denials, his statements were proven accurate by investigators over the years.
The Giants traded Yvars to St. Louis in 1953. He retired the next year, and worked as an investment advisor for 50 years. Sal Yvars is the only player in Major League history with a last name that starts with "Yva".
In his Letters from Home Plate response, Sal lists Wrigley Field as his favorite park to play in and Don Mueller as his favorite teammate.
(excerpted from SABR, BR Bullpen & Wikipedia)
morecards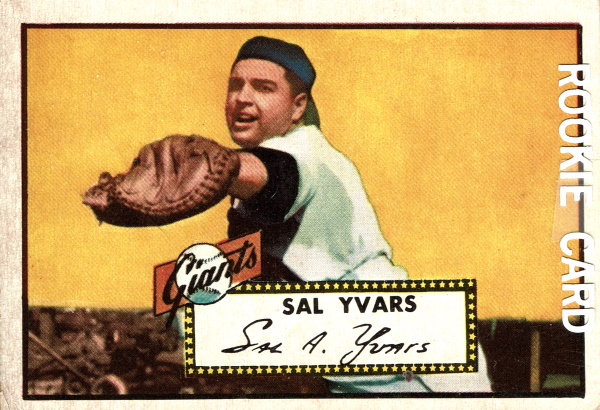 tourstops
---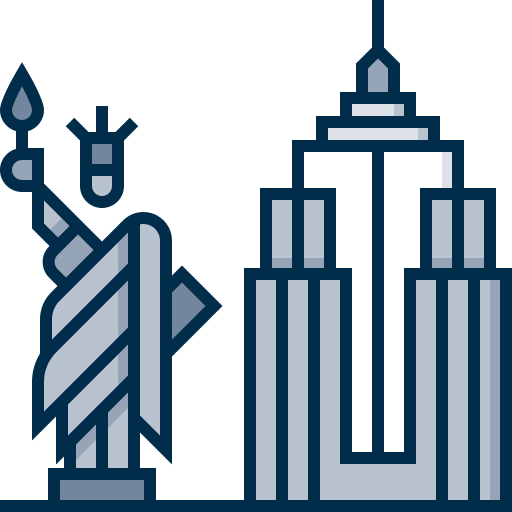 Sal Yvars is part of the New York City Born Player Tour – Go to the Next Stop
---

Sal is also part of the Military Service during Wartime Tour – go to the Next Stop
---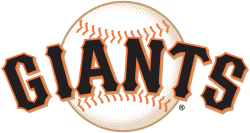 Sal is also part of the NY/SF Giants Players Tour – Go To the Next Stop
---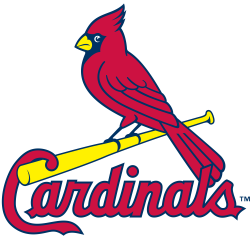 Sal is also part of the St. Louis Cardinals Players Tour – Go to the Next Stop
---
See all of Sal's baseball cards at TCDB
---
---
randomplayer
Visit a random Italian American MLB player: