Jump to: player bio | view more cards | tour stops | view random player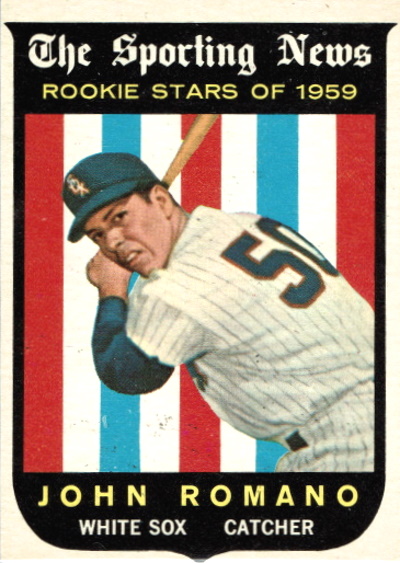 Player:Click Player's Name to Visit their Baseball Reference Page Romano, Johnny
Card: 1959 Topps #138
Position: C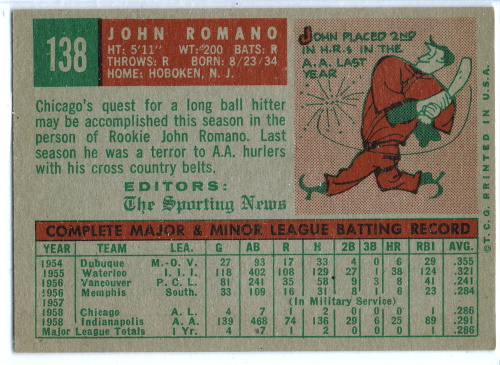 playerbio
Born and raised in Hoboken, New Jersey, John Anthony Romano Jr. (August 23, 1934 – February 24, 2019) was a catcher for the Chicago White Sox (1958–59, 1965–66), Cleveland Indians (1960–1964) and St. Louis Cardinals (1967). A four-time All-Star, he was considered one of the top catchers in the American League during the early 1960s.
Romano's father was also a catcher who played semipro. Said Johnny "At the time, they wanted him to go professional. But back in those days, he was making more money playing semipro and working off the piers than he would be playing professional ball."
While catching for the '59 White Sox, he was involved in a rare triple play where all the runners were tagged out - it has only happened thirteen times in major-league history.
In 1959, he was named to the Topps All-Star Rookie Team.
A good defensive player, he ended his career with a .990 fielding percentage. Johnny led American League catchers once in baserunners caught stealing, once in assists and once in range factor. At the time of his retirement, he held three team records for Indians catchers with most career home runs (91), most home runs in a season (25) and most RBIs in a season (81).
Johnny also finished his career at the plate with an OBP of .354 and on OPS+ of 122, both excellent numbers, especially for a catcher.
(excerpted from SABR, BR Bullpen & Wikipedia)
morecards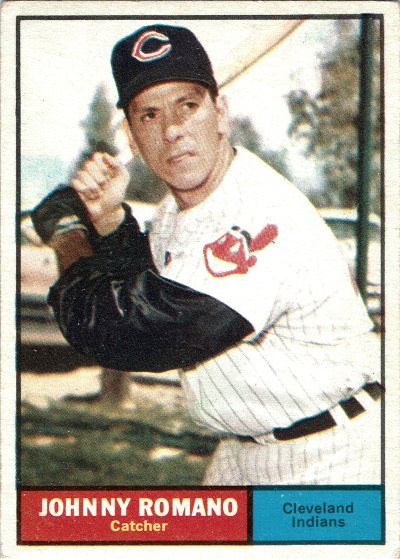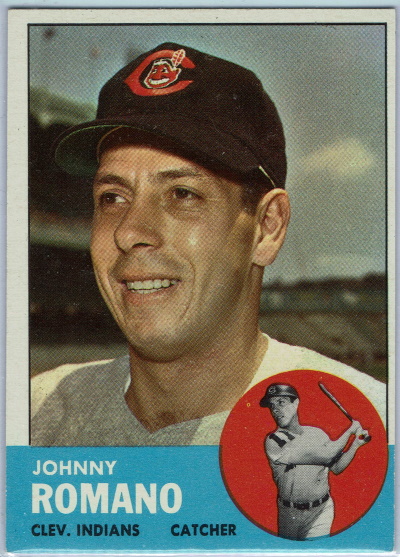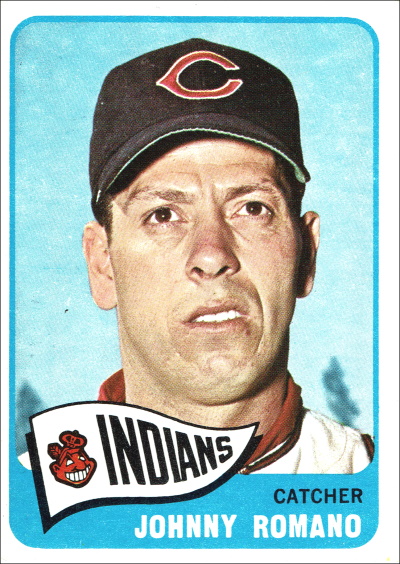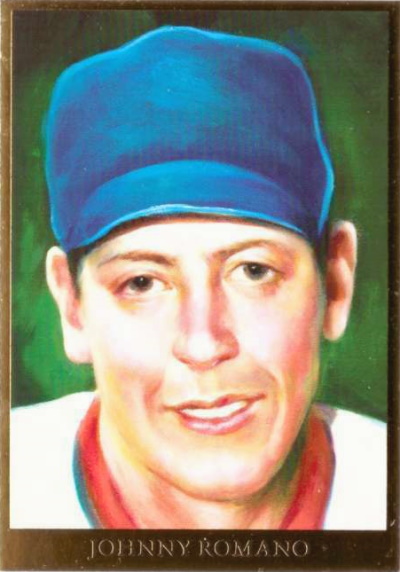 tourstops
---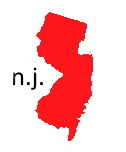 Johnny is part of the Born in New Jersey Tour – go to the Next Stop
---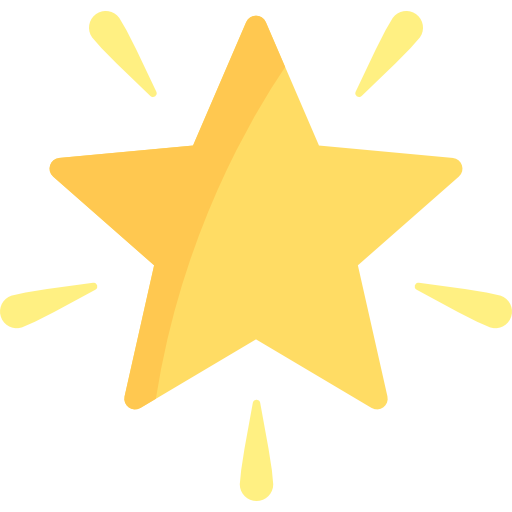 Johnny is part of the All-Star Player Tour – Go to the Next Stop
---

John is also part of the Cleveland Indians Player Tour – Go to the Next Stop
---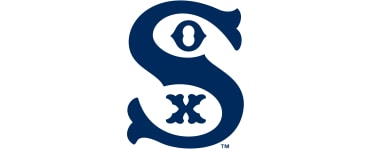 John is also part of the Chicago White Sox Players Tour – Go To the Next Stop
---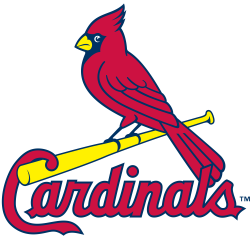 Johnny is part of the St. Louis Cardinals Players Tour – Go to the Next Stop
---
See all Romano's baseball cards at TCDB
---
---
randomplayer
Visit a random Italian American MLB player: