Jump to: player bio | view more cards | tour stops | view random player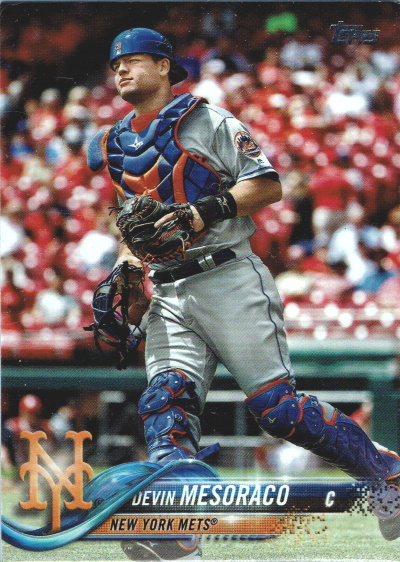 Player:Click Player's Name to Visit their Baseball Reference Page Mesoraco, Devin
Card: 2018 Topps #US133
Position: C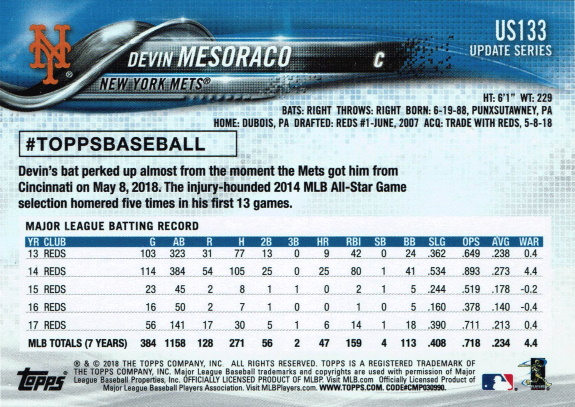 playerbio
Devin Douglas Mesoraco (born June 19, 1988 in Punxsutawney, PA) is an American former professional baseball catcher. He has played in Major League Baseball (MLB) for the Cincinnati Reds and New York Mets. He was an MLB All-Star in 2014, but saw his career derailed due to multiple injuries.
Mesoraco was drafted by the Cincinnati Reds with the 15th overall pick of the 2007 Major League Baseball Draft. He is widely known by Reds fans as "The Groundhog" from Punxsutawney. He is only the third catcher taken by the Reds with their first pick.
Prior to the 2012 season, Devin was ranked as the top prospect in the Red's organization according to Baseball America. That same year, he was also ranked by Jonathan Mayo of MLB.com as the 14th best prospect in baseball. He was added to the 40-man roster, played in the 2011 Futures Game, and called up as a September call-up for the Reds in 2011. He made his major league debut on September 3, 2011.
Mesoraco was named to play for the National League in the 2014 MLB All-Star Game. He finished the season with 25 home runs and 80 runs batted, playing in 114 games, leading all major league catchers in home runs and slugging percentage.
On July 10, 2020, Mesoraco joined the University of Pittsburgh coaching staff as a volunteer assistant, officially ending his playing career.
(excerpted from Baseball Almanac, BR Bullpen, and Wikipedia)
morecards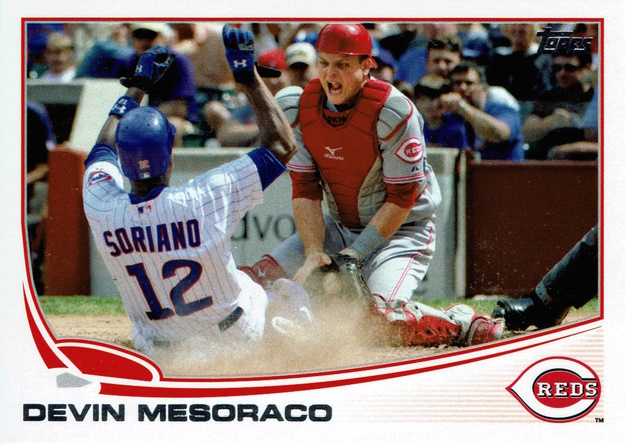 tourstops
---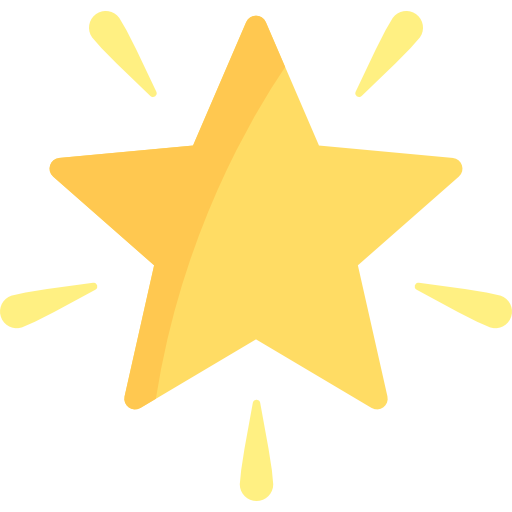 Devin Mesoraco is part of the All-Star Player Tour – Go to the Next Stop
---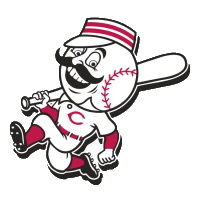 Devin is also part of the Cincinnati Reds Player Tour – Go to the Next Stop
---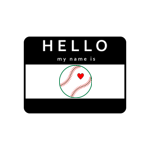 "The Groundhog" is part of the Great Italian American Player Nicknames Tour – Go to the Next Stop
---
See all Devin's baseball cards at TCDB
---
---
randomplayer
Visit a random Italian American MLB player: