Jump to: player bio | view more cards | tour stops | view random player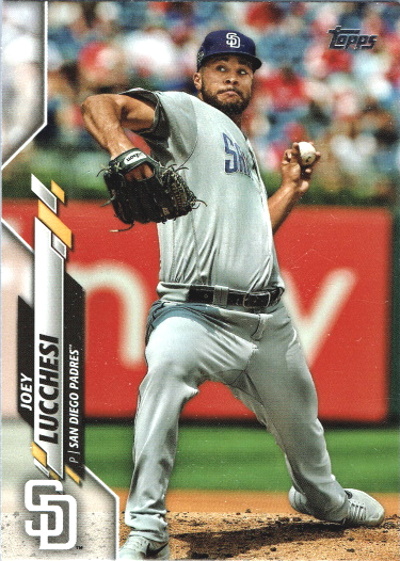 Player:Click Player's Name to Visit their Baseball Reference Page Lucchesi, Joey
Card: 2020 Topps #257
Position: LHP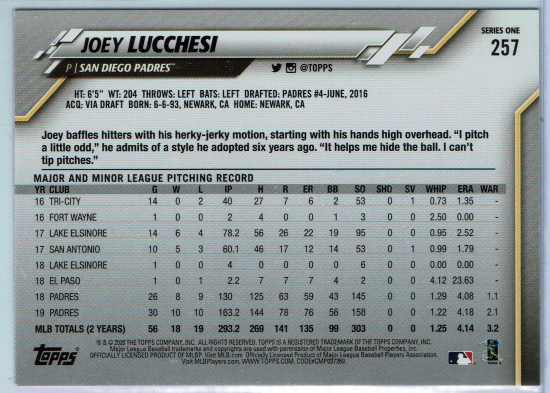 playerbio
"I hold the churve like a circle change and the pressure in my hold gets me the results I want. The pitch comes off my middle finger more, and the edge of my ring finger. I can really make it move and go where I want it to go." - Joey Lucchesi (Twitter, Can You Tell Us a Bit More About Your Churve Pitch?, Baseball Almanac, 07/14/2018)
Joseph George Lucchesi (born June 6, 1993 in Newark, CA) is a baseball pitcher for the New York Mets. He was drafted by the San Diego Padres in the fourth round of the 2016 Major League Baseball draft.
Joey made his major league debut for the Padres on March 30, 2018, at Petco Park against the Milwaukee Brewers, making him the first pitcher from the 2016 draft to reach the major leagues and second player overall after Austin Hays - and he was a regular member of the Padres' rotation. In 2019, he led the pitching staff in wins (10), innings (​163 2⁄3), strikeouts (158) while finishing with an ERA of 4.18 in 30 starts. He allowed the lowest line drive percentage of all major league pitchers (17.0%).
Following the 2019 season, on January 18th, he was the most recognizable name in a package of five players sent to the Pittsburgh Pirates to obtain veteran starter Joe Musgrove; however, the rebuilding Pirates were not interested in holding on to him and immediately flipped him to the New York Mets for another prospect, C/OF Endy Rodriguez.
Joey is on Twitter @JoeyFuego44.
(excerpted from Baseball Almanac, BR Bullpen & Wikipedia)
morecards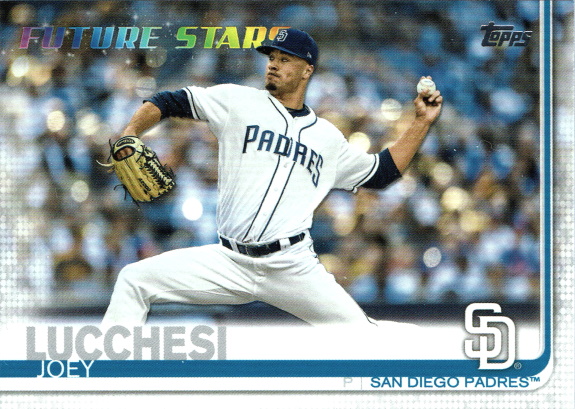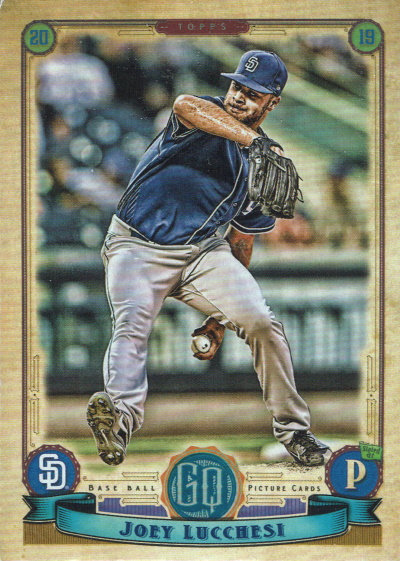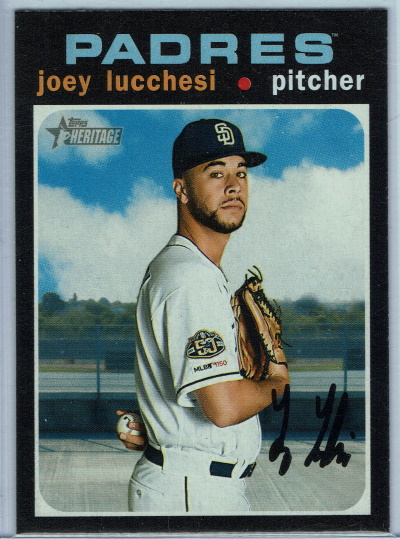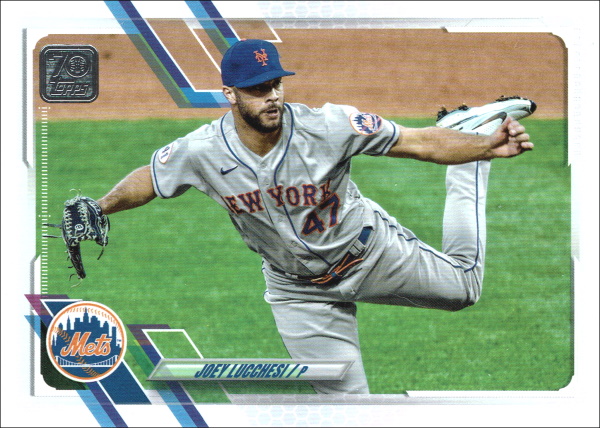 tourstops
---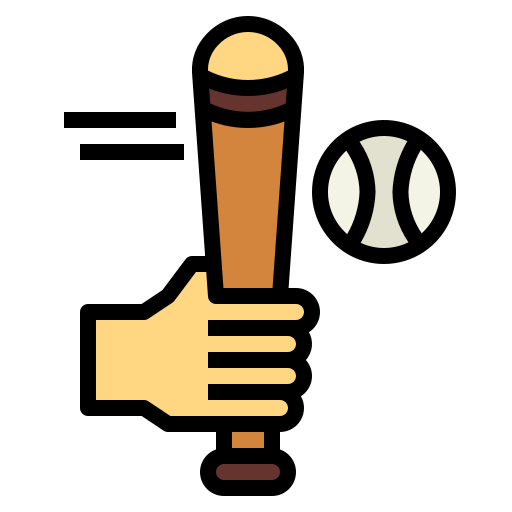 Joey is also part of the MLB Current Players Tour – Go To The Next Stop
---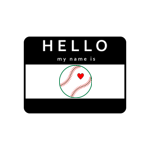 "Fuego" is part of the Great Italian American Player Nicknames Tour – Go to the Next Stop
---
View all Joey's baseball cards at TCDB
---
---
randomplayer
Visit a random Italian American MLB player: