Jump to: player bio | view more cards | tour stops | view random player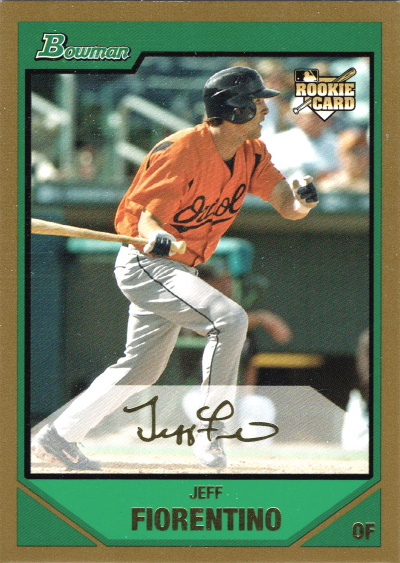 Player:Click Player's Name to Visit their Baseball Reference Page Fiorentino, Jeff
Card: 2007 Bowman Gold #217
Position: OF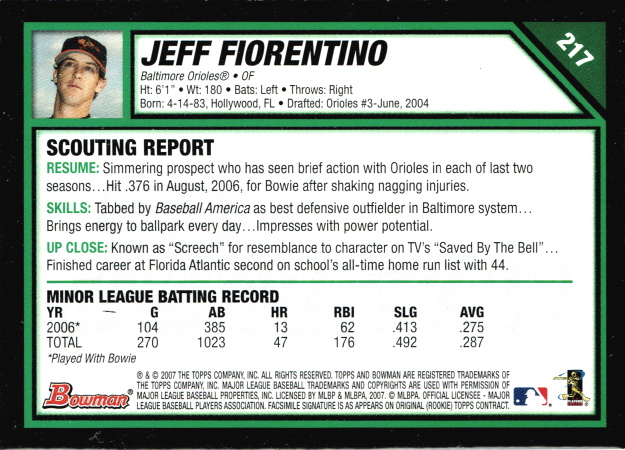 playerbio
Jeffrey Philip Fiorentino (born April 14, 1983 in Pembroke Pines, FL) is an American former Major League Baseball outfielder who played for the Baltimore Orioles and Oakland Athletics between 2005 and 2009. His nickname is "Screech" due to his resemblance to the Dustin Diamond character from the television situation comedy Saved by the Bell.
Jeff was drafted by the Baltimore Orioles in the 3rd round of the 2004 amateur draft. He was signed by scout Nick Presto and made his pro debut that summer.
Less than a year later, he made his major league debut with the Orioles. During the 2005 season, he played several games for the Baltimore Orioles after being called up from the Single-A Frederick Keys. He was then sent back down after nearly two weeks of action at the major league level. In 2006 and 2007, he played for the Double-A Bowie Baysox. Jeff also played in the Reds and Braves minor league systems.
Fiorentino signed with the Hiroshima Carp for 2010. He debuted as their #5 hitter (between Kenta Kurihara and Justin Huber and left fielder on Opening Day, going 1 for 3 with a walk.
Fiorentino joined the staff of his alma mater, Florida Atlantic University, in the summer of 2014. He worked primarily with the outfielders, hitters, and base runners. During his one year on staff, FAU made it to the championship game of the Gainesville Regional where they were defeated by the Florida Gators.
Fiorentino joined the Chipola College coaching staff in the summer of 2015, working primarily with the infielders, catchers, hitters and base runners. Fiorentino helped guide the Indians to back-to-back Junior College World Series championship titles in 2017 and 2018. Also during his tenure, Chipola was the first team from Region XIII since the 1960s to participate in the Junior College World Series three consecutive years by winning the state tournament from 2017 through 2019. There have been 20 players selected in the Major League Baseball Amateur Draft during his first four years on staff at Chipola.
(excerpted from Baseball Almanac, BR Bullpen & Wikipedia)
morecards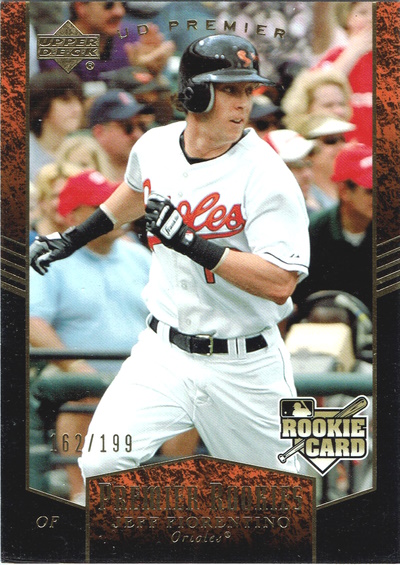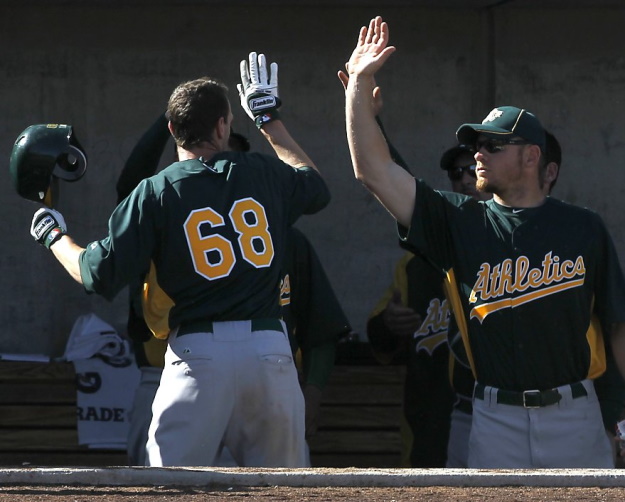 tourstops
---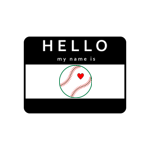 "Screech" is part of the Great Italian American Player Nicknames Tour – Go to the Next Stop
---

Jeff is also part of the Athletics Player Tour – Go To the Next Stop
---
See Jeff's baseball cards at TCDB
---
---
randomplayer
Visit a random Italian American MLB player: