Jump to: player bio | view more cards | tour stops | view random player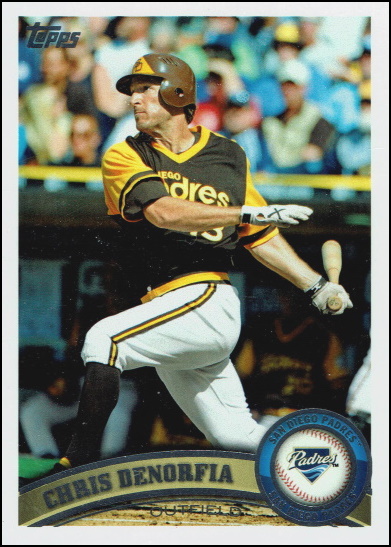 Player:Click Player's Name to Visit their Baseball Reference Page Denorfia, Chris
Card: 2011 Topps #US243
Position: OF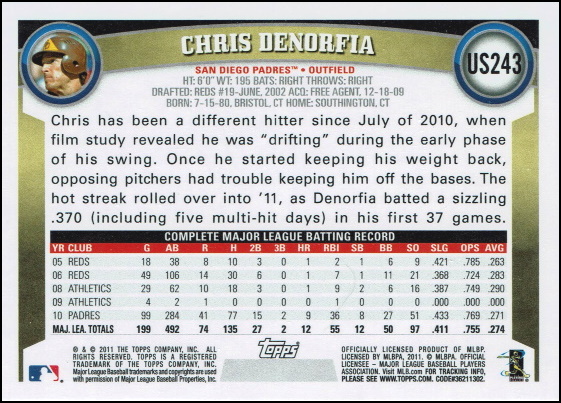 playerbio
From an NBC 7 / San Diego, 11/12/2015, '600 Padres Bobbleheads Mysteriously Left Near Local Residents' Doorstep', News Story: "Several roommates were miffed when 600 bobbleheads bearing the face of a former Padres player mysteriously turned up near their doorstep in University City, San Diego. The woman who answered the phone at the San Diego Police Department [said] it was the strangest call she'd ever received...Hundreds of Padres bobbleheads littered the pavement and they all had the same face. 'I'm now a huge Chris Denorfia fan,' said Philip Jia, who along with his roommates had never heard of the former Padres player now sitting in more boxes than they could carry. And so began the great bobblehead mystery of 2015."
Christopher Anthony Denorfia (born July 15, 1980 in Bristol Connecticut) is an American former professional baseball outfielder and coach. He played for the Cincinnati Reds, Oakland Athletics, San Diego Padres, Seattle Mariners and Chicago Cubs.
Denorfia was the Cincinnati Reds 19th round pick in the 2002 MLB draft and first reached the Major Leagues with the Reds in 2005.
On August 5, 2010, he hit an unusual inside-the-park home run in Dodger Stadium. The ball chopped off the dirt cut-out in front of the batter's box only four or five feet in front of Denorfia and then bounced out of the reach of the third baseman before being misplayed alongside the tarp down the left field line. SABR investigated the possibility that the play had set the record for least distance travelled through the air for a home run ball.
In 2013, Denorfia was chosen as the Padres' winner of the Heart & Hustle Award in September, and was also the Padres' recipient of the Wilson Defensive Player of the Year Award as he tied for 5th in the Major Leagues with 13 outfield assists.
While with the Cubs, in the final regular season home game of the year, Denorfia hit a game-winning pinch-hit home run in the 11th inning to beat the Kansas City Royals, 1-0. He became the first pinch hitter in Major League history to hit a walk-off home run for the only run of the game.
On March 9, 2018, Denorfia retired and has worked as a special assistant in the Chicago Cubs front office, a quality assurance coach. and in 2020, he became the manager of the Hartford Yard Goats.
Denorfia played for Italy in the 2009 World Baseball Classic, starting all three games in center. Denorfia again represented Italy in the 2013 World Baseball Classic, playing center field and batting second. He went 8 for 21 with 5 runs scored in the tournament.
His nickname is "Deno", popularized by a fan-made tribute video on YouTube titled "Look at Deno".
(excerpted from Baseball Almanac, BR Bullpen, and Wikipedia)
morecards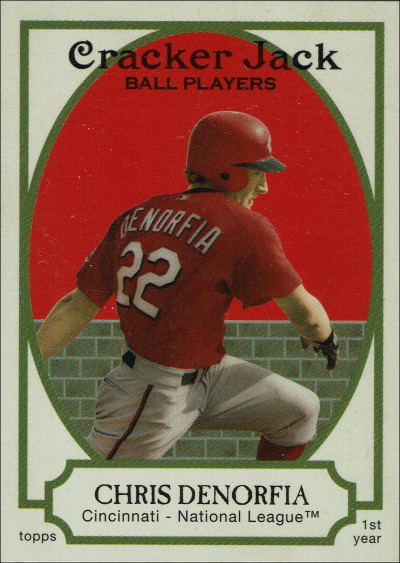 tourstops
---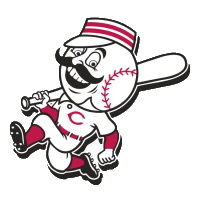 Chris is part of the Cincinnati Reds Player Tour – Go to the Next Stop
---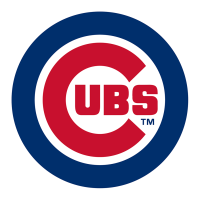 Deno is also part of the Chicago Cubs Players Tour – Go To the Next Stop
---

Chris is also part of the Athletics Player Tour – Go To the Next Stop
---
See all Chris' baseball cards at TCDB
---
---
randomplayer
Visit a random Italian American MLB player: